Philadelphia Eagles fans are crushing Sam Bradford on Twitter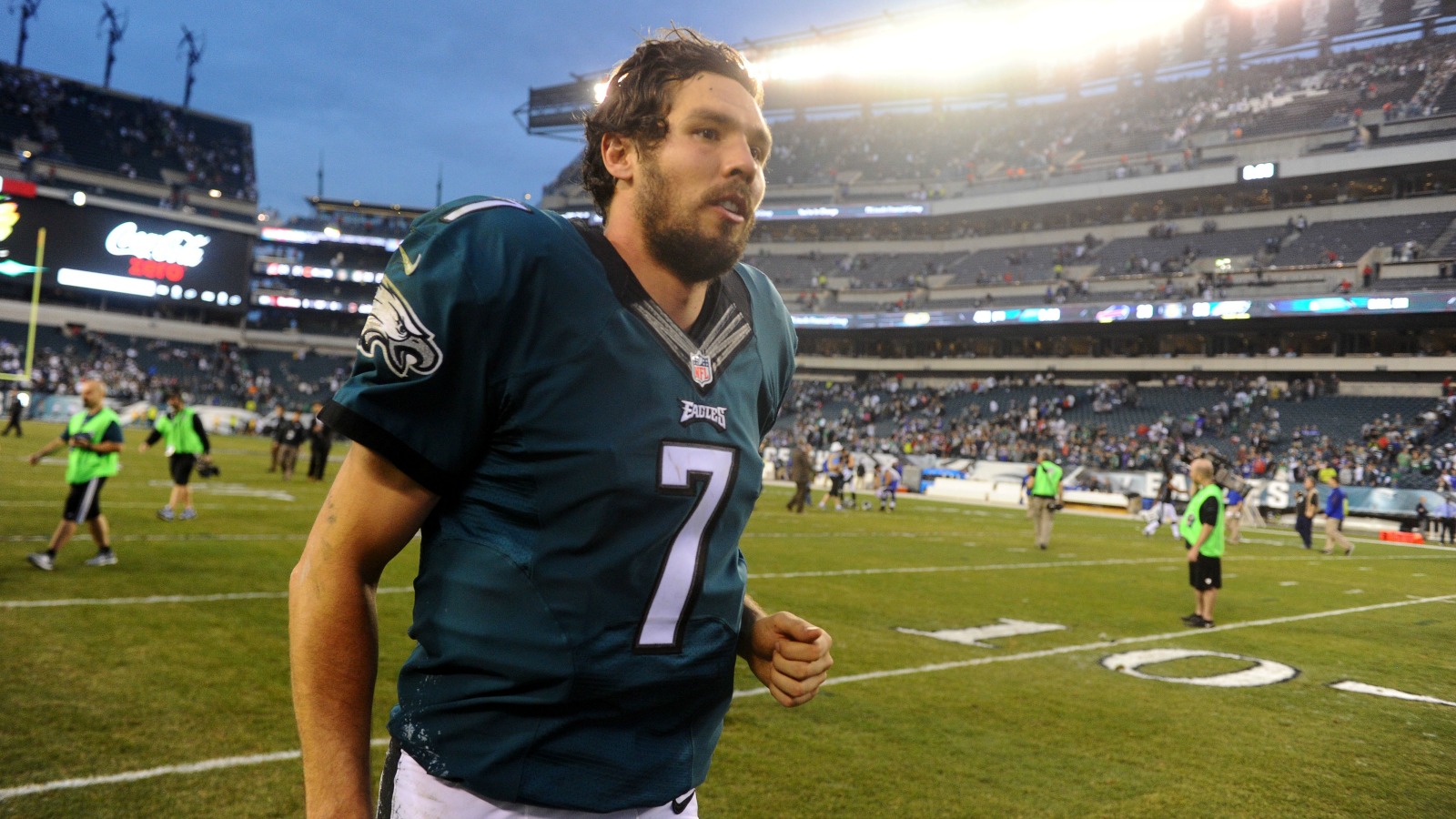 One of the biggest stories in the lead-up to the NFL Draft has nothing to do with the actual draft at all. Instead, it comes courtesy of Sam Bradford, who has reportedly asked for a trade after the Eagles acquired the No. 2 overall pick, which they will presumably use to draft another quarterback.
While it has led many in the media to question what's going on in Philadelphia, in the actual city itself, all of the anger seems to be getting taken out on Bradford. How could a guy who just signed an extension already be demanding a trade?
It's a question folks are asking in both Philly and on the Internet. Here are the best angry tweets we found, directed at Sam Bradford.
Wish I could collect $100 million and never have to prove myself #SamBradford #EaglesTalk

— Kathi Dwyer (@KathiDwyer) April 26, 2016
As far as I can tell, Sam Bradford is the only QB that forced two teams to trade up for QBs in the same draft.

— One Cool Customer (@OCC44) April 26, 2016
A lesson Sam Bradford never learned. #WentzWagon https://t.co/i0tvOEmAuF

— Brian J. Haddad (@BrianJHaddad) April 26, 2016
It's a legitimate argument that Sam Bradford should make the hall of fame for beating the system and making so much money for doing nothing

— Conner Halloran (@ConnerHalloran) April 26, 2016
Where does Sam Bradford think he gonna go? Wouldn't even allow him on the same Madden team as me.

— KOZ (@KozRyanKoz) April 26, 2016
Who and the hell does Sam Bradford think he is? Dude should just be thankful he's getting paid to play so poorly

— Dylan Arseneau (@DArseneau2) April 26, 2016
#FaceSwapLive Sam Bradford's latest statement pic.twitter.com/TWpk6lJcSw

— mike tretter (@miketretter) April 26, 2016
Even our own Colin Cowherd got in on the fun.
"If you put Sam Bradford on eBay no-one would bid on him" @ColinCowherd 😂😂 #truth

— Rich Lewis IV (@RL408) April 26, 2016