Philadelphia Eagles awarded three players off waivers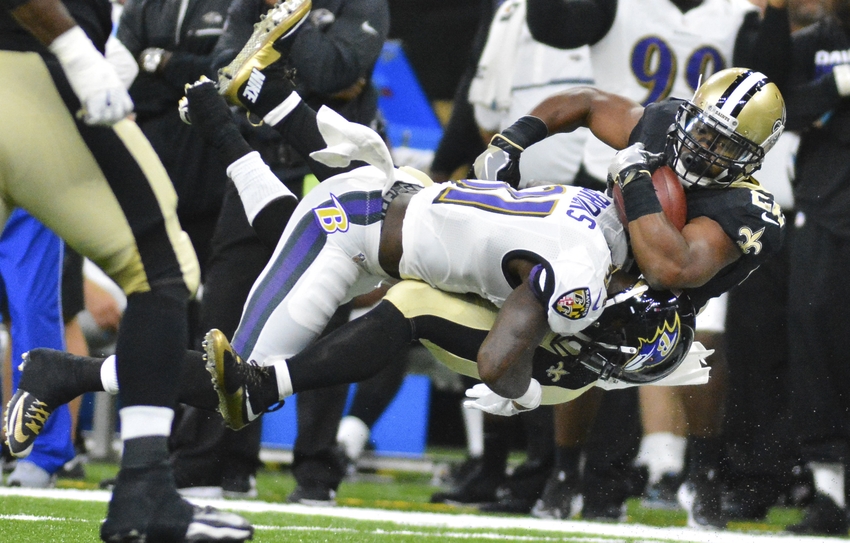 Philadelphia Eagles awarded three players off waivers.
Less than 24 hours after cutting their roster down to 53 players, the Philadelphia Eagles have added three more to their roster.
The players the Eagles claimed are safety Terrence Brooks, wide receiver Bryce Treggs and linebacker Kamu Grugier-Hill.
Here's an in-depth look at all three players:
Terrence Brooks
Brooks was drafted by the Baltimore Ravens out of Florida State in the 2014 NFL Draft. Brooks has played a total of 23 games and recorded 27 tackles and 3 pass deflections in his NFL career. In December of his rookie season, Brooks was placed on injured reserve, ending his inaugural season prematurely.
Here's a look at Brooks' draft profile leading up to the 2014 NFL Draft provided by NFL.com:
STRENGTHS

Fluid and flexible. Pedals and transitions smoothly. Has cornerback speed — plays fast and covers ground. Has a 38-inch vertical jump. Patrols zones with awareness and anticipation to react to threats. Keys quickly, trusts his eyes and does not hesitate. Aggressive in run support — swoops down with urgency, runs the alley and plays with abandon. Dependable makeup — solid character. Tough and durable. Has ability and mentality to contribute on special teams.

WEAKNESSES

Could stand to bulk up and get stronger. Inconsistent tackler — arrives out of control, does not always see what he hits and will miss some tackles seeking the knockout blow. Is built like a cornerback, sustained a concussion as a senior and durability could be an issue given his aggressive playing style. Minimal production on the ball — was not a playmaker. Has average hands and leaves some INTs on the field. Poor short-shuttle time (7.35 seconds) at the combine.
Bryce Treggs
The San Francisco 49ers signed Treggs as an undrafted free agent out of Cal this offseason. Treggs was having a productive training camp before spraining his MCL in Week 2 of the preseason. Treggs brings good speed to the table, reportedly running a 4.39 40-yard dash at his pro day.
Here's an analysis of Treggs' college play via CBS Sports:
A four-year starter, Treggs was a valuable cog in the Cal offensive machine the moment he arrived in Berkley and posted a career-best 77 catches in 2013 to earn All-Pac 12 Honorable Mention honors as a sophomore. Although his catches decreased the next two seasons, his yards per catch average saw a large jump as a senior in 2015 as he was used more downfield, leading the team with 956 yards receiving.

Treggs, whose father (Brian) left Cal as the school's all-time leading receiver in the early '90s, has the straight-line speed and vertical route prowess to stack corners and find the football downfield. He has a skinny frame and can be out-muscled off the pattern, lacking the functional strength to break tackles or offer much as a blocker. Treggs has slightly above average ballskills, showing the adjustment skills to catch the ball in stride and make tough grabs away from his body – also has experience as a return man, which might earn him draftable grades.
Kamu Grugier-Hill
The New England Patriots selected Grugier-Hill in the sixth round (208th overall) in the 2016 NFL Draft. Grugier-Hill played his college ball at Eastern Illinois. At only 6'2″, 215 pounds, he will need to put on some serious weight to be anything more than just a practice squad player.
Here's an in-depth analysis of Grugier-Hill via NFL.com:
STRENGTHS

Explosive, quick-­twitch athlete. Has superior chase speed and burst to the ball carrier. Possesses above average stop/start quickness. Combines quick feet and loose hips for plus agility. Range to ball carriers will be well above average. Instant reaction time once he diagnoses play. Finds the ball after the snap and stays locked in. Wrap up tackler who likes to body up as a finisher. Aggressive enough to stay at linebacker as a pro. Monster pro day with 38 1/2-inch vertical leap and 4.45 40. Has burst to become dangerous blitzer.

WEAKNESSES

Must prove he can play heavier. Lacks play strength for the linebacker spot. Absorbs too much contact by lead blockers. Needs to play with better hands and learn to jolt and shed at point of attack. Can be engulfed and will struggle to disengage at times. Turns shoulders and runs rather than scraping with square pads. Some lack of awareness in zone coverage.
The Eagles will be making more roster moves in the coming days, so stay tuned here for updates and analysis.
More from Inside the Iggles
This article originally appeared on