What does Peyton Manning do now?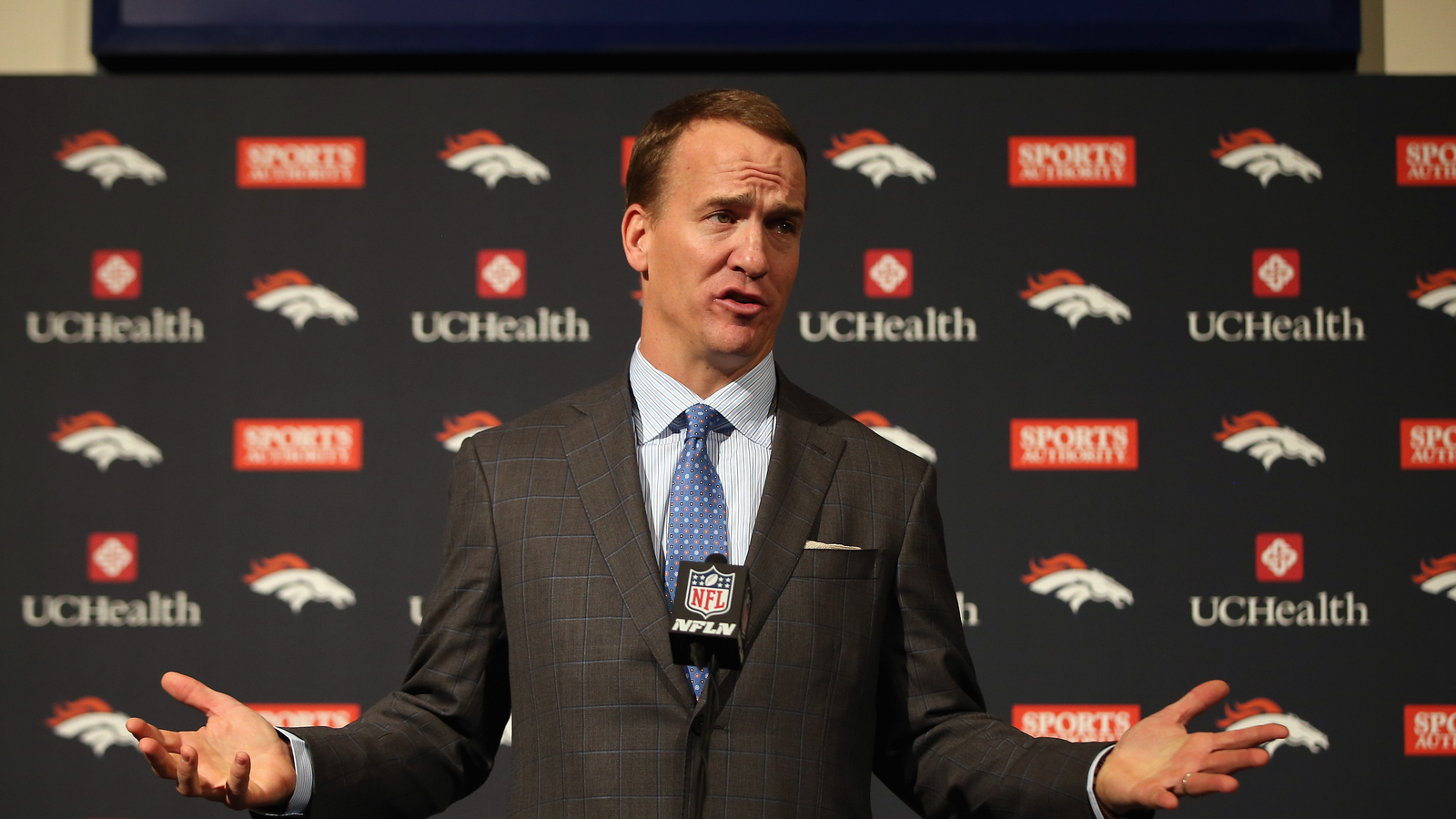 Peyton Manning retired on Monday. After 18 NFL seasons, he leaves the game as the record holder for career touchdown passes, career passing yards, single-season touchdown passes, career wins, most 300-plus yard passing days and most Associated Press NFL MVP awards. He goes down as one of two players in NFL history to beat all 32 NFL teams and leaves as the only quarterback in NFL history to start and win Super Bowls with two different teams.
So, what's next?
Here are five possibilities.
This is a two-pronged possibility, as working on a studio show is one job and working as a color commentator is a completely different one. The former means Manning is sharing the stage with a host of others, is traveling to one destination for a few days 22 weeks of the year and is given significant face time. The latter — color commentating — requires more work but could actually be more rewarding for someone with as much love for the X's and O's as Manning.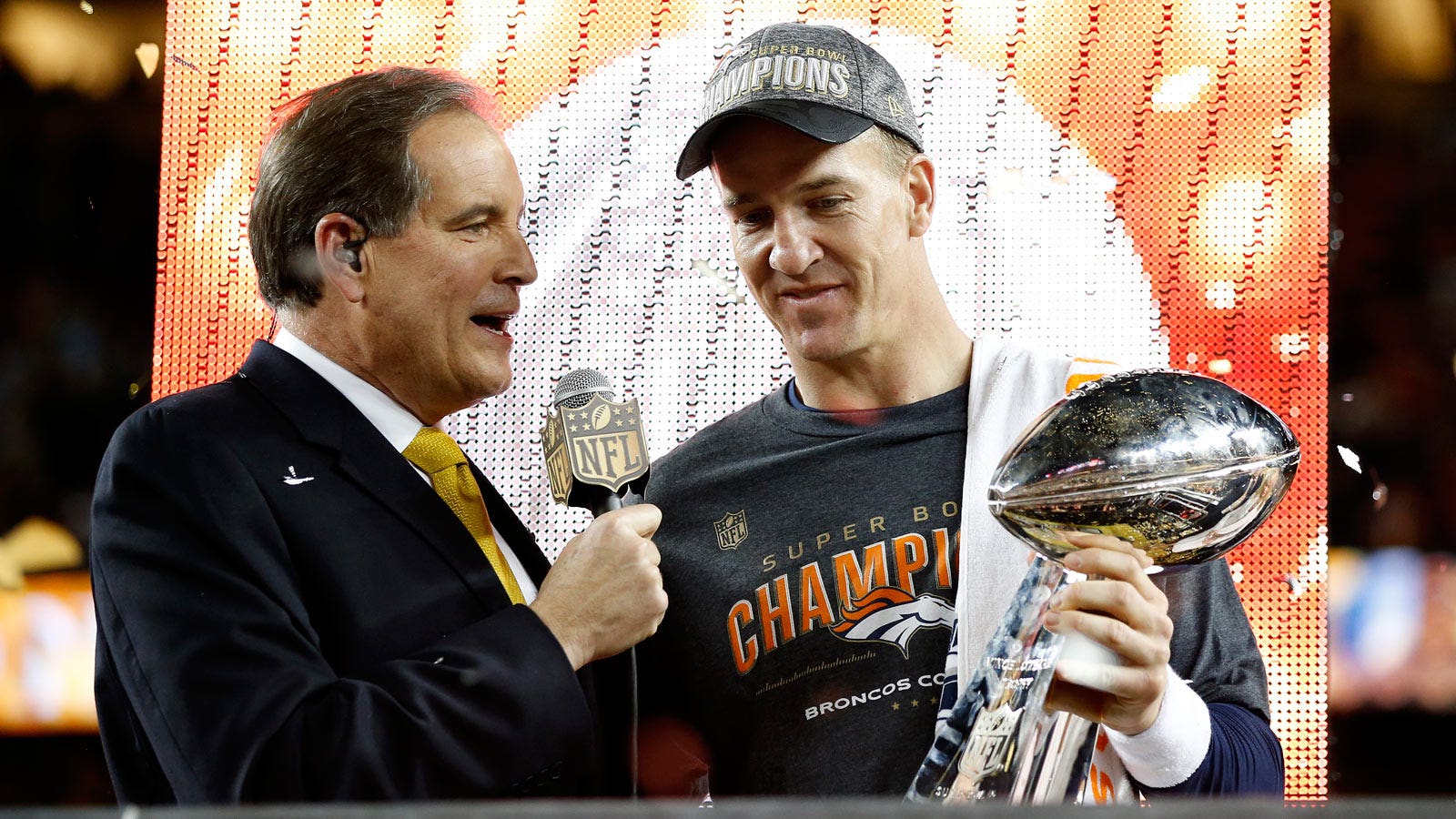 Calling an NFL game requires days of prep and film study, a Thursday afternoon or early Friday morning travel day, multiple production meetings with teams on Friday and Saturday, and then, the actual game. There's more travel but also a captive national audience for three-plus hours. Unlike the studio show option, though, your face is not on air nearly as much as the guys doing pre- and postgame. Calling a game keeps you in touch with the game a bit more, as you're speaking with the starting quarterbacks, the coaches and the coordinators every week, but the studio show is where your commentary could be more pointed and cause headlines and reaction.
Either option is a possibility for Manning, and any of the major NFL broadcast partners would likely be happy to have him. In his retirement speech on Monday, he noted his grandfather's love and appreciation for Pat Summerall and John Madden. He respects the broadcast element of the game and the work that goes into it. Manning, of course, would be a slam dunk on TV. He has the resume, and has always been the perfect mix of insightful, accessible and self-deprecating.
Manning has mentioned both Dan Marino and John Elway as two of the quarterbacks he respected most as a young man. Both now work, though in different roles, for NFL teams. Manning always has spoken very highly of Bill Polian, the former Colts general manager who drafted him in 1998, and Joe Ellis, the current head of the Broncos organization. He is unabashedly football-obsessed — his preparation is unmatched — and running an organization would keep him connected to a locker room environment.
Most NFL legends will tell you that one of the hardest parts of stepping away from the game is leaving the team atmosphere and not having wins and losses at the end of a weekend. Working as a team president or general manager would ensure Manning still plays quarterback — in a way — in a team environment. This role would include long nights in Mobile at the Senior Bowl and Indianapolis meeting and speaking with draft prospects, endless hours working with and against agents in negotiations and a lot of behind-the-scenes work regarding team decisions and directions. That's not for every former player. It could be for Manning. Where? Four possibilities being floated in NFL circles:
— Cleveland Browns: Browns team president Alec Scheiner is stepping away from the job in the coming months; Manning has a very good relationship with Browns owner Jimmy Haslam.
— Tennessee Titans: Manning is a Louisiana native but spent his college days at Tennessee. Knoxville's not Nashville, but it's close enough. The Titans organization is undergoing a bit of a transition period, and though current CEO and president Steve Underwood is serving both roles admirably, Manning could join the front office in some role.
— Indianapolis Colts: Manning won his second Super Bowl in Denver and will go down as an all-time Broncos great, but he'll be remembered by most fans as an Indianapolis Colt. He'll have a press conference in a few days in Indianapolis, and it's not crazy to imagine he'll have a statue of some sort put up in front of Lucas Oil Stadium. It's also not crazy to envision some role in the team's front office with the franchise he led to 11 playoff berths.
— New Orleans Saints: Manning grew up in Louisiana, his father is a Saints legend, and the team's current ownership situation is a bit in flux. He and Drew Brees share the same player agent in Tom Condon. Could Manning be a stabilizing factor for a Saints franchise that's undergone changes in recent years? Perhaps, but this is pure speculation at this time.
Few athletes, let alone NFL players, have accumulated the amount of wealth Manning has in his 18 years as a professional. He has been wise with his decisions off the field, as well, both as a marketing powerhouse and as an owner of various businesses. Manning could become the rare former athlete to either lead or be a part of an ownership group for a franchise.
This wouldn't be an overnight deal but something that would pair his football and business interests. Jerry Richardson is a former player turned NFL owner, and Michael Jordan and Wayne Gretzky have both dabbled in owning teams, as well. Magic Johnson, of course, is a part owner of a team in another sport. Manning's wife, Ashley, bought in as a minority owner of the NBA's Memphis Grizzlies back in 2012.
Tony Dungy said on Monday that he can't see this happening, but if there ever were a coach on the field, it was Manning. As John Elway alluded to in his press conference remarks, Manning changed the way quarterbacks played the game, and more important, at the line of scrimmage in pre-snap settings. He is famous for pulling players aside at Pro Bowls and picking their brains on specific plays that occurred months earlier.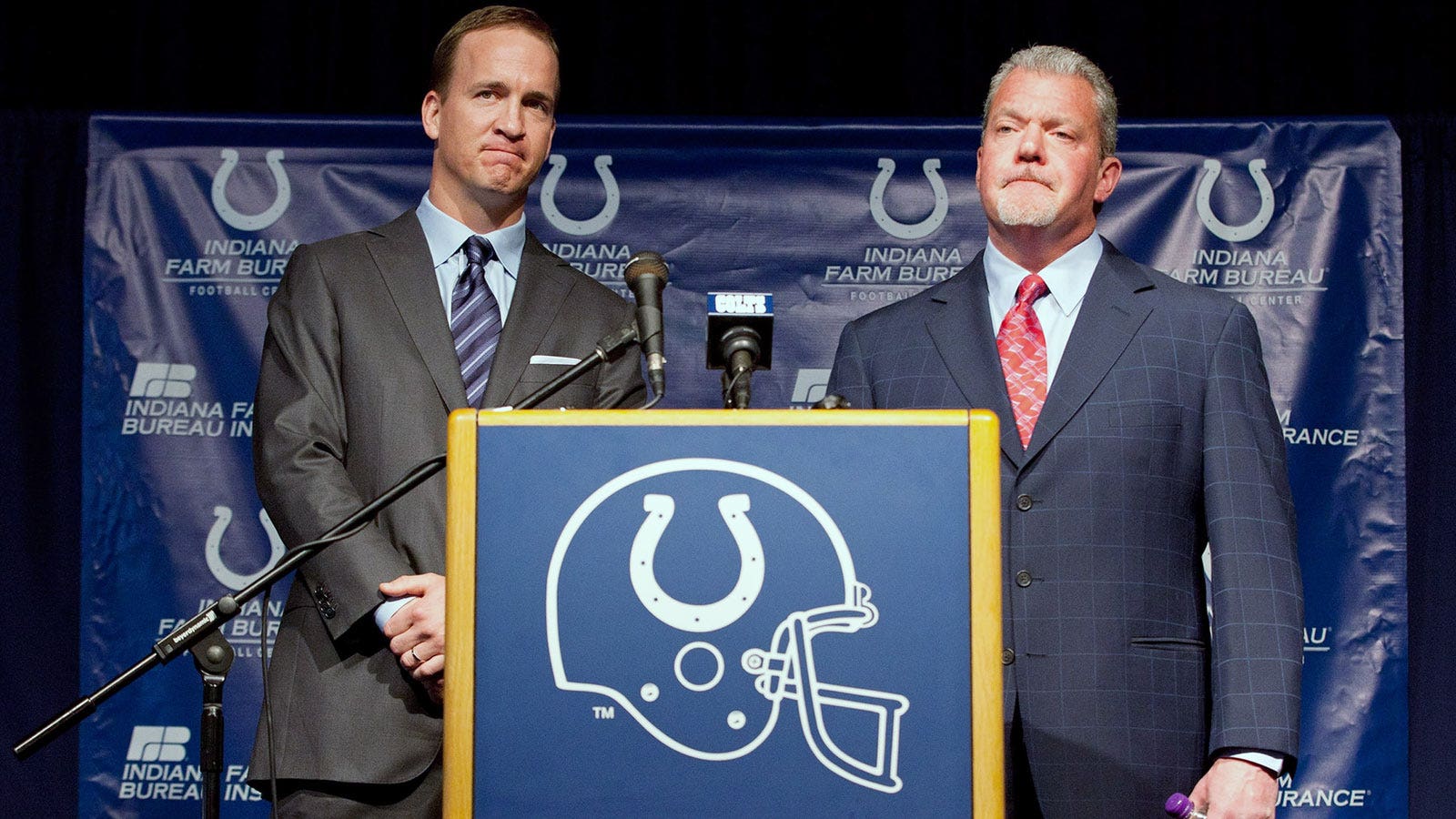 A film junkie and a football savant, Manning could also be incredibly tough on underperforming and underachieving teammates. He's also one of the great motivators to ever walk into an NFL locker room. Mike Ditka, Raymond Berry, Mike Singletary, and Jim Harbaugh are just a few former NFL greats who made the transition to head coach. It's not unprecedented. This might be a long shot, but how many young players — specifically on offense — would line up to play for one of the all-time greats? And Manning might actually enjoy the challenge.