Peyton Manning isn't coming back … is he?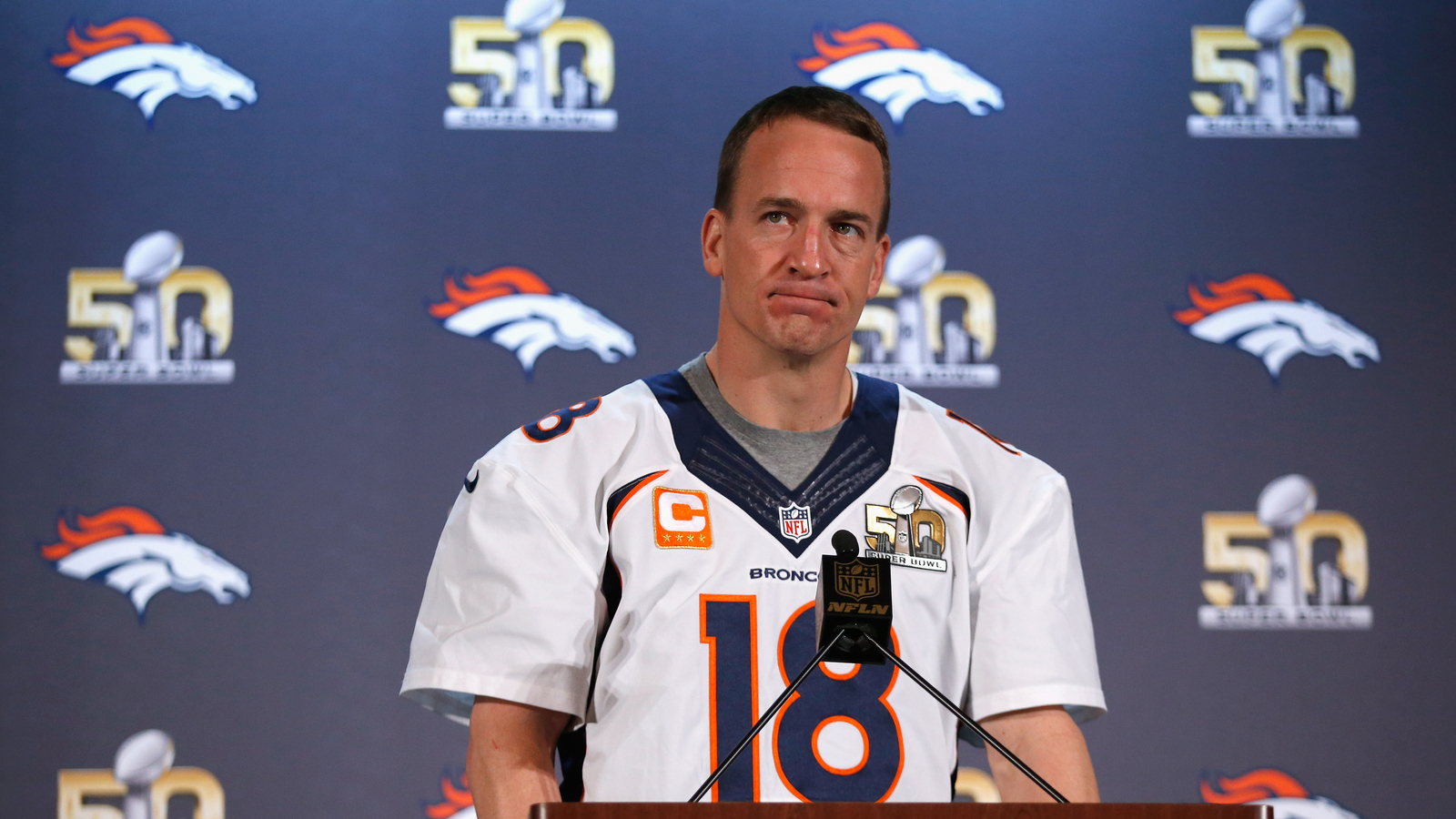 Peyton Manning gave a speech Wednesday night in Jacksonville in which he talked about football, leadership, the awfulness of in-game commentary, his post-football career, the etymology of Omaha and (of course) Papa John's. After, NFL Network reporter Jeff Darlington had an interesting observation that's been shared by a few people in the past few weeks:
Mere instinct here, but yes, to me, Peyton still sounds like a player focused squarely on his football career. https://t.co/nVOl5fRP0n

— Jeff Darlington (@JeffDarlington) March 3, 2016
Wait, Peyton Manning can't actually return to football, right?
What about walking off into the sunset a champion, having saved his legacy from being a glorified Dan Marino and turning himself into the undisputed greatest quarterback in the history of the game? What about those throws that looked like ducks falling to the ground in Nintendo's Duck Hunt? What about his lack of mobility, lack of range and the 67.9 QB rating that ranked him 34th out of 34 qualifying NFL quarterbacks last year (and the 9 TD, 17 INT mark that went with it)? Sure, Manning was 10-2 in starts last year but, with that defense, I think John Elway could have taken the elevator down to the field and done about as well.
Why would Peyton want to return? If he has something left, it's not much. It's certainly not enough to turn a mediocre team into an instant contender, like he did in 2012 with Denver. Winning the Super Bowl is so far-fetched that even Cleveland fans are probably all, "dude, let it go." So why?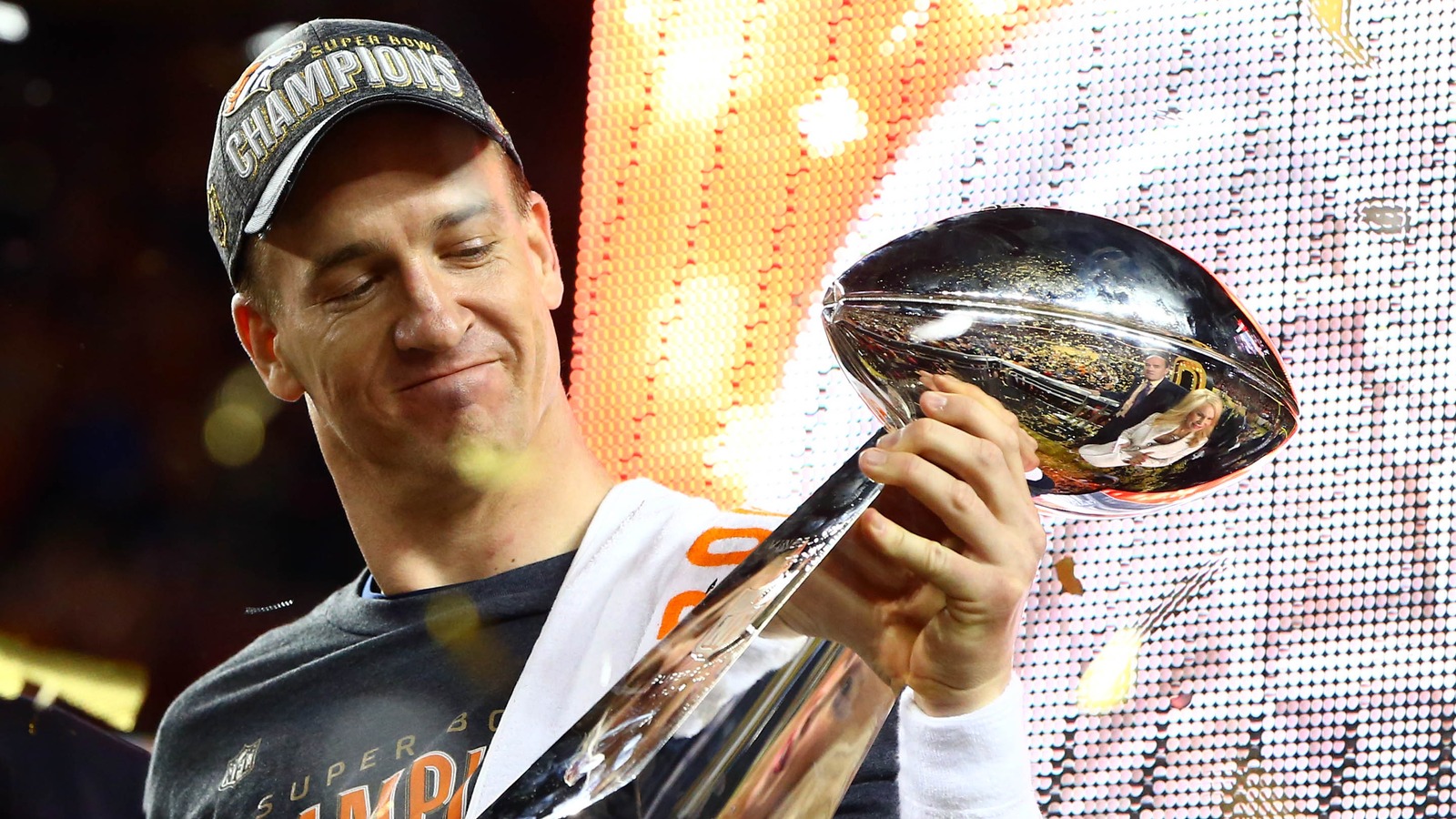 Maybe it's defiance. I overheard someone talking at a bar this weekend about how he was probably going to vote for Donald Trump, not because he agreed with him, or thought he'd be best for the country or even liked him. He was voting for him because he didn't want to be told what to do. And that's just stubbornness of a mild level! What if Peyton doesn't want to be told what to do either? Everybody has already written him off — goodbye, see ya, au revoir, caio-maha! Could Peyton Manning, who as an athlete, has to be blind to his own shortcomings for fear of succumbing to them, want to come back to show everybody that they're wrong and that he does have some left in the tank? It's the "old soldiers never die" theory. To be a champ you have to be competitive and to be competitive you have to always think you're going to win.
What could stop him? The lingering Tennessee controversy might — whatever he did that day certainly isn't something he'd want to discuss all season or keep in the front of the public consciousness. However, a tremendous piece by TheMMQB's Robert Klemko released on Wednesday might have gone a long way to ending that nasty "he said, she said" battle. (That's not to pass judgment on anyone, just that it's hard to see a 20-year-old story continuing to have legs through September, when Peyton would make his 2016 debut.)
And if he did come back, where would he go? It'd be one of the few questions that could save what looks like the most boring NFL springtime since 1993, when there wasn't any free agency.
In a QB market where Ryan Fitzpatrick is the greatest get, theoretical Broncos starter Brock Osweiler would be silly to leave the team even if Manning returned and Robert Griffin might be No. 3 on the list, Peyton could land anywhere. Don't tell me there isn't a GM out there who watched Denver's 2015 and thought to himself "well, our defense is good, our receivers are just as strong and we actually have a better rushing attack, so why not bring Peyton in to 'manage the game' and see what happens?" ("What happens" in this case being a Super Bowl title!)
It's not the worst idea. It's bad. It's not good. It's actually pretty bad. But it's not the worst. At best it's hamstringing. If Peyton comes back, he's almost certainly doing it on a one-year deal not worth very much money, whereas signing Fitzpatrick to a relative mega-deal could be a fireable offense for a GM down the road (or savvy — I happen to think Fitzpatrick would be a good fit on the right team). Peyton is low-risk, high-reward, at least in the imagination.
Would the Broncos say no to a return? Would Peyton try to resuscitate another team even at 40, an age at which only one quarterback has ever had a successful season. Most people would laugh off the suggestion. The question is: Will Peyton?