Pete Carroll's reaction to Steven Hauschka's missed OT kick is priceless (Video)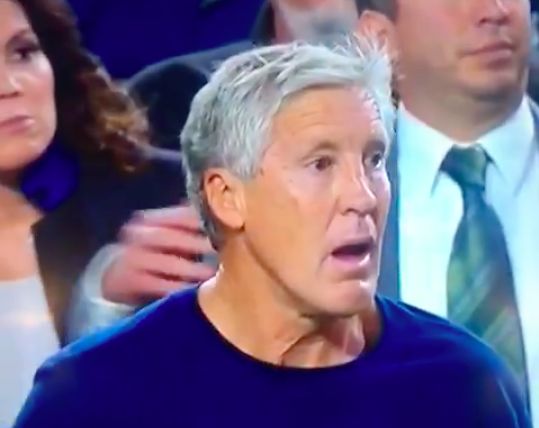 The Cardinals and Seahawks played 5 quarters of football, missed two kicks in overtime and no one won the game — which Pete Carroll couldn't believe.
The last time two NFL teams failed to score a touchdown in a game it was 1972 — a game that ended in a tie. Sunday night saw a game where neither the Cardinals nor the Seahawks scored a touchdown, and missed some unbelievable kicks in overtime.
It was about the most unreal game you'll watch all season long in the NFL. With time running out in overtime, both the Cardinals and Seahawks missed game-winning field goals that were total chip shots.
The miss by Chandler Catanzaro with just over two minutes left in the game was unfathomable. But what happened next was even more unbelievable. After driving the field, the Seahawks lined up for what should have been a game-winning field goal. But in true Pete Carroll fashion, he rushed the decision and ended up paying the price. With a timeout left, Carroll rushed kicker Steven Hauschka to the field and he proceeded to miss an easy field goal.
His reaction was a absolutely priceless.
That's everything. That's as pure a Pete Carroll reaction as you'll get — he rides and dies with emotion. Maybe he'll become a missed field goal truther and try to get to the bottom of what actually happened here, because the two missed field goals in the final three minutes of the game in overtime is about as unbelievable as it gets.
Pete Carroll's reaction is basically the entire night in a nutshell.
This article originally appeared on