Pereira continues to honor his 100,000th Twitter follower
I have over 208,000 Twitter followers and sometimes I wonder why I ever signed up.
It's not that I don't like interacting with football fans, because I do. In fact, I like it very much. It's just that sometimes people hide behind nameless, faceless Twitter handles and say very mean things they'd never, ever say to your face.
Little did I know when I sent out a tweet as I was approaching my 100,000th follower back in 2012 that it would be a life-inspiring moment.
I decided to have a little contest and give an award to the person who signed up to be my 100,000th follower. When the time came, the name on the Twitter account was King of Mountaineers.
So 439 days ago (Note: as of Saturday), I sent a note to him and asked for his home address so I could send him an autographed picture, which strangely, he requested as his award. Some people are easily pleased.
A substantial amount of time passed and I didn't get it sent right away. I finally got it autographed and sent it to his home in Alexandria, Va.
That's when this story begins.
He sent me a direct message tweet and here's what it said: "Mike, I got the picture this week. My wife had to forward it to my deployed location. I have it hanging in my office and the troops love it. Thanks."
In my wildest dreams, I would have never thought that @MountaineerKing was a serviceman, a man who was overseas defending our country. From that point on we started communicating about football and about him being in the military. Occasionally, I would send out a tweet that said we need to think about the "King," who turned out to be Maj. Daniel W. Stupinski, United States Air Force, Commander, 380 ECONS.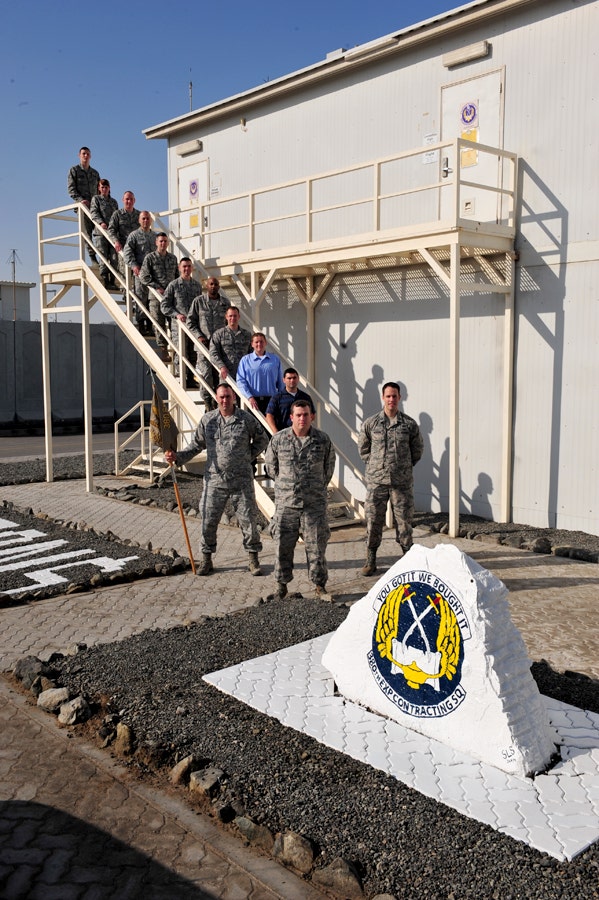 Back in December, I wished him and all the members of his squadron a Merry Christmas. Knowing of my love for Tito's Vodka, he asked for my address and sent me this tweet: "I mailed you a coin today. Hope you get to use it. It will make sense when you see the coin."
At my house in Sacramento, I received a package from the U.S. military and I opened it up and got a great letter. Here is a small passage:
"Mike,
I am writing to extend my genuine appreciation for the support you show the men and women of the Armed Forces, as well as your expert commentary on, analysis of, and insight into football officiating enjoyed around the globe by countless service on Armed Forces Network."
And the coin that was enclosed, pictured here, is a "military" bottle opener. So, he stated, it may not help me with Tito's, but it will if I switched to Corona's.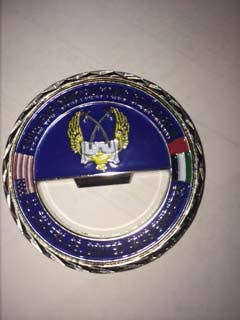 He wrote a beautiful letter, which may be the single greatest reward that I've gotten from social media since I started this. I felt like I made a connection with somebody who is defending my right to do what I do. And I'll forever be grateful of that.
I've never met Maj. Daniel W. Stupinski, but I have a feeling that someday I will.
On days I question why I signed up for Twitter, all I need to do is think back to my 100,000th follower and I think of my friend, Daniel W. Stupinski.
And I'll forever be grateful for that.