Percy Harvin signs with Bills for rest of season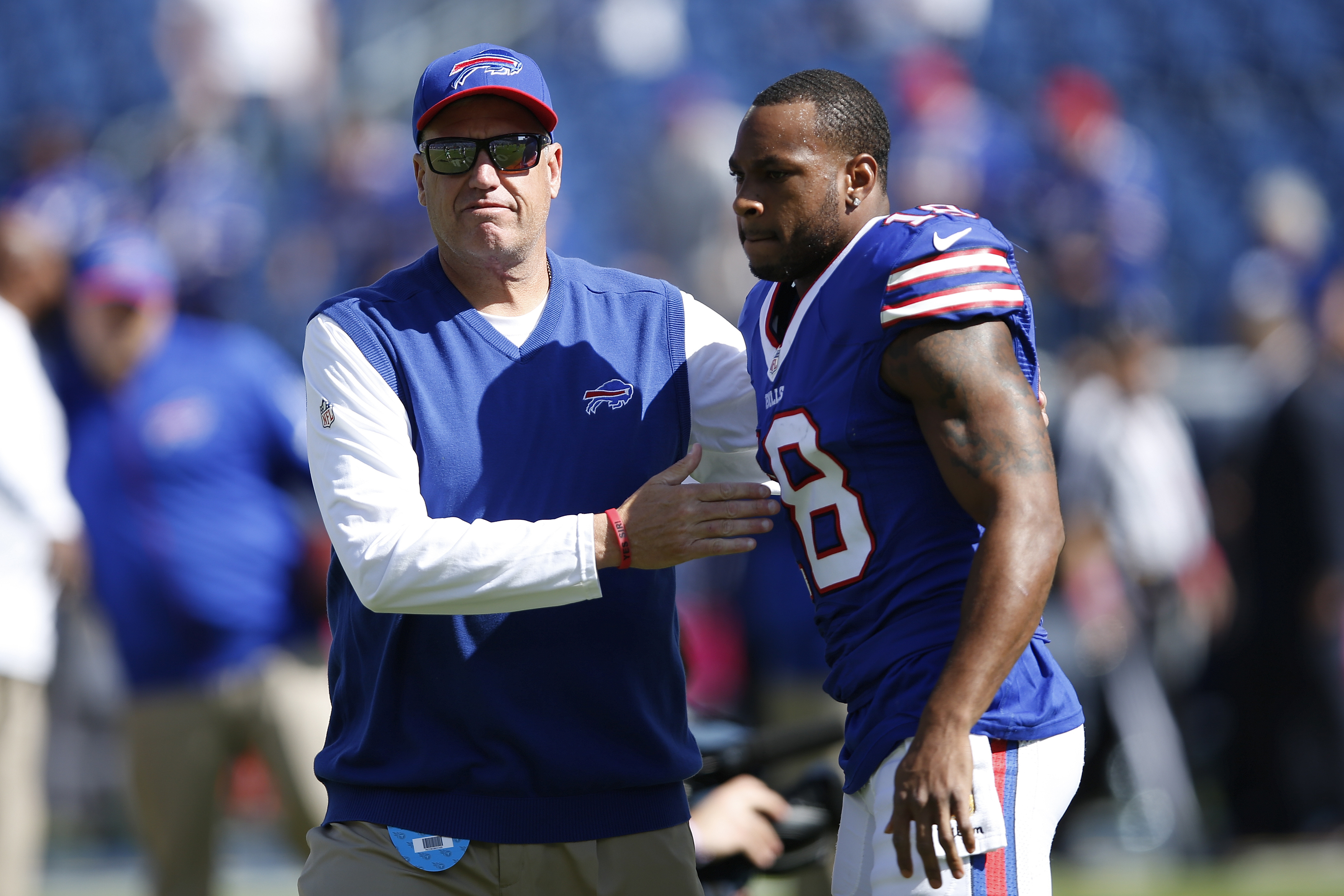 The Buffalo Bills are thin at wide receiver, so they're set to give Percy Harvin another look.
Sammy Watkins is the headliner, as he remains sidelined with a foot injury, but the rest of the Buffalo Bills' wide receiver corp has been hit by injuries too. With running back LeSean McCoy also banged up and a need for some offensive play makers, the Bills are bringing back wide receiver Percy Harvin.
Harvin signed with the Bills prior to the 2015 season, but injuries and on-and-off speculation he would retire limited him to five games with minimal impact (19 catches for 218 yards). After speculation both ways he followed through and told the Bills he intended to retire in April, but eight weeks into this season he's apparently healthy enough to contribute.
My client Percy Harvin has come out of retirement to sign with the Buffalo Bills for the remainder of the season!

— Greg Barnett (@gbo74) November 1, 2016
NFL Network's Ian Rapoport reported the details of Harvin's contract with the Bills.
WR Percy Harvin is signing with the #Bills for $1M over 8 games, including incentives. About $1.5M prorated in a 16-game season.

— Ian Rapoport (@RapSheet) November 1, 2016
Injuries have been a recurring theme in Harvin's career, with just 28 regular season games played over the last four seasons. He has not really been a useful player since 2012, when he had 62 receptions for 677 yards for the Minnesota Vikings, but he even missed the final seven games of that season with an ankle injury.
The Bills are not taking on much risk with Harvin, and his time with the team last season may allow him to be quickly re-integrated into the offense. But it's worth wondering if his heart is really in it after last season, and his body is unlikely to hold up down the stretch.
This looks like the last hurrah for Harvin's NFL career, no matter how things go from here on out this season.
More from FanSided
This article originally appeared on