Patriots unveil huge Tom Brady banner as suspension begins (Photo)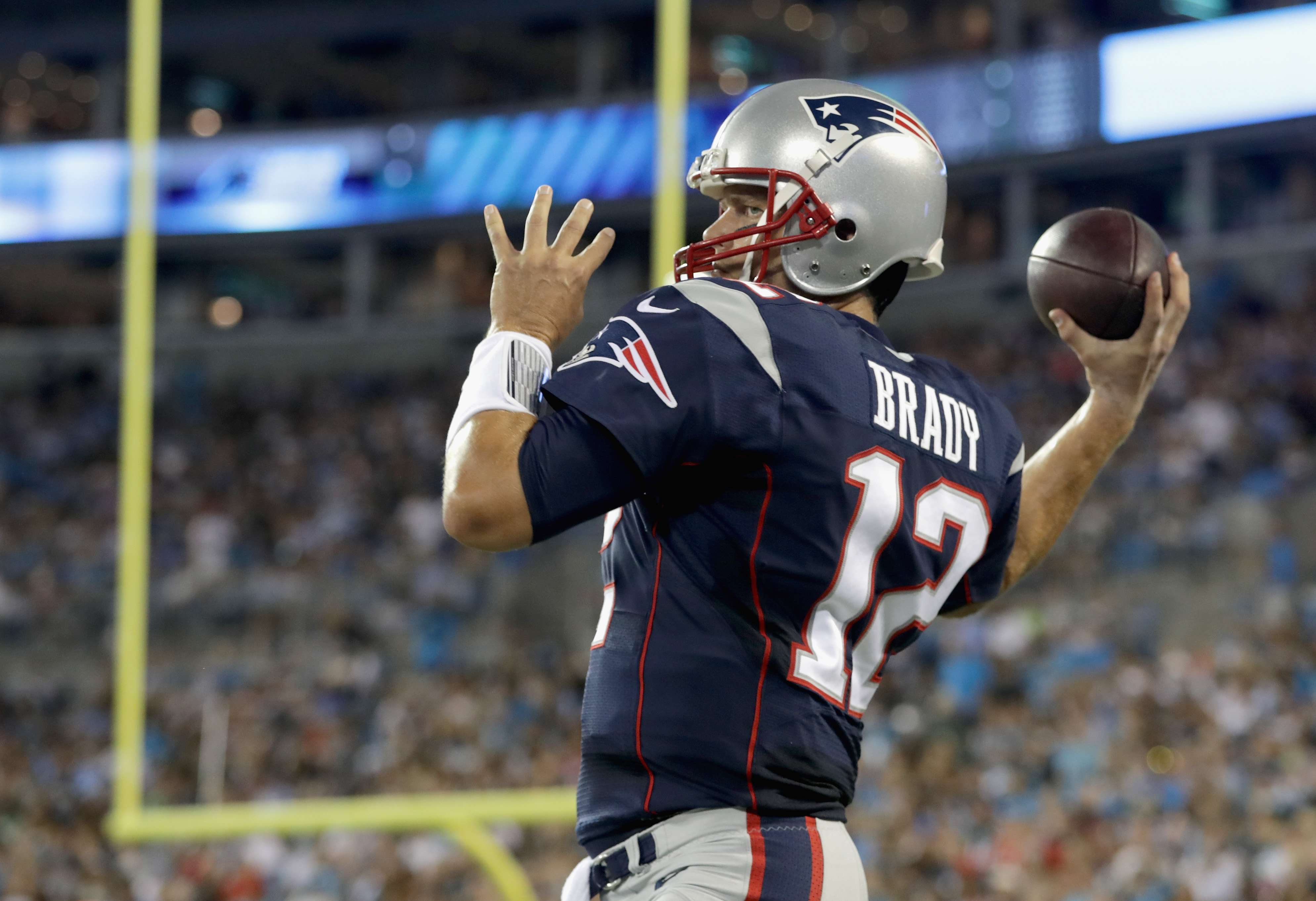 The New England Patriots conveniently unveiled a huge banner of Tom Brady the day that his suspension officially began.
It will be weird to see a quarterback other than Tom Brady under center for the New England Patriots. Brady's four game suspension stemming from his actions during Deflategate is officially underway. The Patriots will honor their quarterback with a huge banner of him.
That is a not so subtle way of supporting the quarterback who has four Super Bowl rings with the Patriots. Throughout the Deflategate ordeal, the Patriots relentlessly defended their quarterback. His suspension is quite controversial because the NFL's evidence against Brady is lackluster at best.
Brady took his fight against the league to the federal courts. After the Second U.S. Circuit Court of Appeals in New York rejected Brady's most recent appeal, Brady's last hope was the Supreme Court. The Supreme Court denies a ton of cases each year and is quite selective with the cases that they hear. Brady mercifully decided to not take the court to the Supreme Court and accepted his four game suspension.
After Brady took the NFL shield sticker off of his helmet, perhaps the banner of Brady is the Patriots' way of protesting his suspension. Patriots owner Robert Kraft has been very critical of NFL commissioner Roger Goodell. Their relationship has likely suffered due to Goodell's treatment of the Patriots and Brady. Kraft has a lot of power and is one of the most popular NFL owners. It should be interesting to see if the two can repair their relationship.
Goodell would be wise to try to patch things up with Kraft. Though he makes the NFL a lot of money, he still has to please the owners. Being on Kraft's bad side could wind up costing him his job if he's not careful.
This article originally appeared on