Tom Brady could be in trouble after judges consider phone tampering in Deflategate appeal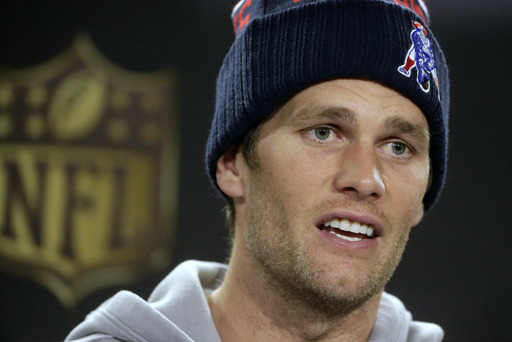 The NFL's appeal of Tom Brady's vacated Deflategate suspension may have gained some traction this week after three federal appellate judges took a marked interest in the New England Patriots quarterback's destroyed cell phone.
Per the Boston Herald's Bob McGovern, Brady's lawyer Jeffrey Kessler met a buzz saw of inquisition at the initial Deflategate appeal hearing in New York on Thursday morning.
The judges' primary concern centered around Brady destroying the cellphone he used to communicate with, among other parties, Patriots equipment managers after the 2015 AFC Championship game.
"Anyone within 100 yards of this would have realized that the cellphone issue raised the stakes in this thing," said Judge Barring Parker. "An adjudicator looking at these facts, it seems to me, might conclude that the cellphone had incriminating information on it and that, in the teeth of an investigation, it was deliberately destroyed."
"So why couldn't the commissioner suspend Mr. Brad for that conduct alone?" Parker asked.
According to McGovern, this line of questioning went on for nearly 20 minutes. At one point, circuit judge Denny Chin described the evidence of Patriots ball-tampering "compelling, if not overwhelming." He also concluded there was substantial evidence that Brady was more than "generally aware" of the ball deflation, but "knew about it, consented to it, encouraged it."
"How do we as appellate judges reviewing an arbitrator's decision second-guess the four-game suspension?" Chin asked.
Chief judge Robert A. Katzmann, whom McGovern described as being "sympathetic" toward Brady's plight throughout the hearing, laid out Kessler's challenge in plain terms.
"Your challenge is to show us where [it says] in the CBA that if you tamper with game balls and then obstruct an investigation, you will only get a fine," Katzmann said.
Parker piggybacked on this, saying that the issue isn't so much about the balls, it's about what Brady did to cover up the balls.
"This went from air in a football to affecting an investigation," Parker said. "Brady's explanation of this made no sense whatsoever."
That's the sticking point for the judges in this appeal: phone tampering.
The judges did describe the NFL's four-game suspension as "draconian" and even went as far as painting NFL commissioner Roger Goodell as "judge, jury…and enforcer" of the league.
Nonetheless, the judges aren't ready to brush aside the specter of alleged evidence tampering, and if Kessler can't convince them Brady's cellphone destruction was of a benign, procedural nature, the quarterback could very well have his decision overturned and his suspension upheld.
So yeah, Deflategate isn't going anywhere, and the neverending scandal could be infused with new life very soon.
Dan is on Twitter. If you strike Deflategate down, it will come back more powerful than you can imagine.