Patriots QB Tom Brady Has No Issues With His Kids Playing Football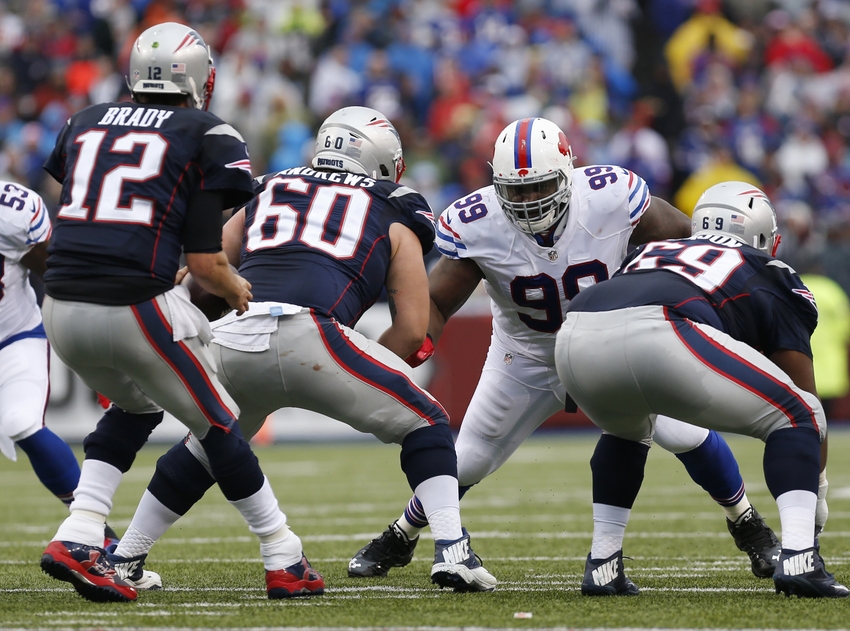 New England Patriots QB Tom Brady Stands Behind Football And Would Let His Kids Play If They Wanted Too
New England Patriots quarterback and future hall of famer Tom Brady had his weekly Monday morning interview with WEEI's morning program Kirk and Callahan today. Brady answered a lot of questions but one of the more interesting ones was regarding allowing his kids to play football.
Brady took a pretty hard stance on the morning program and fully endorsed contact sports, even  said they can teach lessons other sports can't. A comment that will likely have a lot of fans divided, but when asked if he would let his nine year old son Jack play, Brady didn't hesitate in saying yes.
"I won't tell him that he can't, I'll tell you that," Brady said. "I had a lot of people tell me that I can't. I won't tell my kids they can't do anything that they want to do. Whatever they choose to do I will fully support. If it is playing contact sports, I think contact sports teach you certain levels of discipline that other sports maybe don't teach you. I have no problem with my kids playing football.

More from Chowder and Champions

"My wife, thankfully she isn't sitting right next to me. It might be different for her thoughts, but again, if you are going to play these sports and put your self at risk for certain things, it's one thing to deal with contact sports, it's another thing to understand this is what we're doing and how can I still do it and still take care of myself. I think that's what is important to me.

"I know I am going to get hurt and bruised and bumped and suffer some degrees of pain when I go play football, but I also know I can take care of those things. I've done a pretty good job to this point taking care of those things and I've faced a lot over 17 years — broken bones, torn ligaments, concussions. I still feel as good as I've ever felt. I feel like I've learned a lot and I want to share those things with a lot of people who are trying to accomplish the same things.

"It doesn't need to be the way it has always been. Just because we have done it a certain way for 20 or 30 years, doesn't mean that was the right way. There are different ways to doing it. I've experienced a different way through taking care of my body a certain way and I want to share that with other people who want great information. I think I've been a good case study for those things. I'm excited to share with people when I have more time to commit to that when I am done playing."
Brady Stands Behind The Sport He Loves
Not a real shocker that Brady would answer this question this way, he is a star NFL QB and can't really come out and bash the sport even if he wanted too. His son actually plays hockey but it would be interesting to see another Brady be a QB.
A lot of parents are divided on this topic, and the sport of football has had a major PR crisis with CTE's and its affects on slowing the sports growth. The NFL itself has gone to great lengths at times to deny that any sort of issue even exists.
Want your voice heard? Join the Chowder and Champions team!
The league has changed rules in terms of how you can tackle an opposing player but in turn that has hurt the level of entertainment on the field. You have to sometimes pick your poison in a situation like this, but ultimately the league has a serious crisis on their hands on multiple fronts.
This article originally appeared on