Patriots at 49ers: Preview, Predictions, and More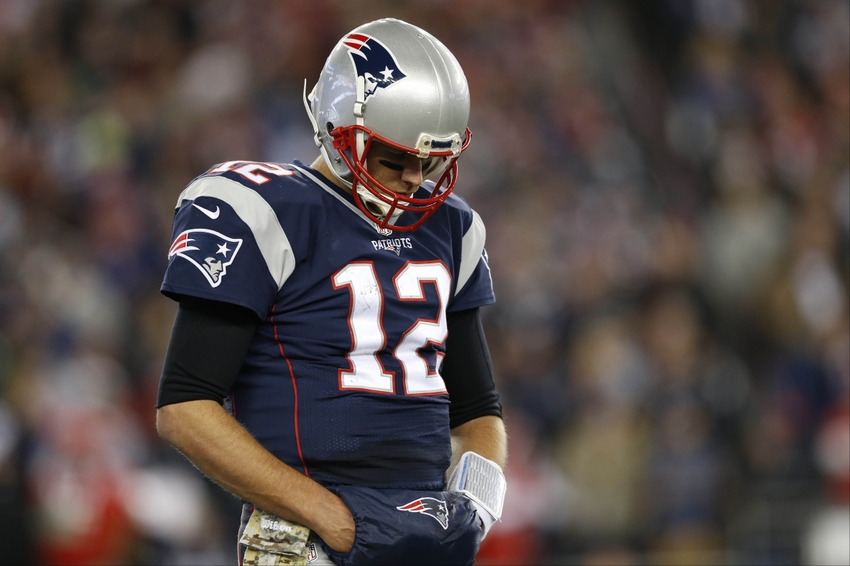 New England Patriots vs. San Francisco 49ers
The New England Patriots find themselves in an unfamiliar position in NFL Week 11—coming off of a loss. Tom Brady and company fell to the Seattle Seahawks last Sunday night and now need to get back to their winning ways. Lucky for them, this Sunday holds a trip to Levi's Stadium to face the one-win San Francisco 49ers.
Brady didn't throw a touchdown pass and threw an interception last week, the first time both of those things have happened since his return from suspension. Moreover, their sneaky defensive shortcomings, especially without Jamie Collins, showed up as they were burned time and again. However, this matchup is a favorable one where they can really take advantage of everything put before them.
Sure, Colin Kaepernick has put up solid enough numbers this season for the 49ers. However, he's also been turning the ball over and hasn't been winning at all. The Niners enter on an eight-game losing streak with their offense being part of the problem, but their atrocious defense being the biggest part. Whenever a matchup with the Pats is on the docket, that's not a good look.
Here are the keys to victory in this Week 11 contest:
Keys to Victory
Yes, I expect that Touchdown Tom is going to come out and be able to dice up the 49ers at will in this game. However, the real key to dominance for the Patriots in this matchup is running back LeGarrette Blount. Blount is fantastic in the way that he continuously wears down opponents with his bruising style of running. Against a 49ers team that's already awful at defending the run, that could spell bad news. And if Dion Lewis is active, that's even more of a one-two punch that New England can use to tear up the Niners.
Even at home, it's hard to peg any kind of key for the Niners because they're so outmatched in this one. If they're to have a chance, though, they need to keep the ball out of the Patriots' hands as much as possible. Subsequently, they're going to have to ride Carlos Hyde as much as possible. Especially if they fall behind, the Niners lean too heavily on Kaepernick. Instead, control the clock with Hyde and the running game to try and at least compete.
Odds
Point Spread: New England -11.5
Moneyline: New England -650, Kansas City +475
Over/Under: 51
Prediction
I wish I could say that this matchup is going to be tightly contested and an upset special. However, I've watched the 49ers and that's just not going to be the case. Not only are they far worse than the Patriots at every level, but New England is coming off of a loss. Expect Bill Belichick to have this team playing angry and likely running up the score on the road.
Pick: New England Patriots: 48, San Francisco 49ers: 10
This article originally appeared on