Patriots OC Josh McDaniels withdraws from 49ers' head coaching search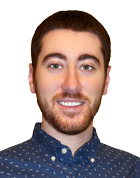 While the New England Patriots prepare for the Pittsburgh Steelers ahead of Sunday's AFC Championship game, the San Francisco 49ers are the last remaining team searching for a head coach. And unfortunately for them, one of their top candidates just removed himself from the shortlist of possibilities.
According to FOX Sports NFL Insider Peter Schrager, Patriots offensive coordinator Josh McDaniels has decided to stay in New England and step back from a potential head coaching gig.
And yes, that's where I was headed. McDaniels to withdraw name from 49ers HC consideration. 4 young kids in NE. McDaniels staying w/ Pats.

— Peter Schrager (@PSchrags) January 16, 2017
McDaniels confirmed the news on Monday.
Josh McDaniels confirms he is staying with Patriots. "At this time, best for family and myself to remain here in New England."

— Mike Reiss (@MikeReiss) January 16, 2017
That likely leaves the 49ers with either Kyle Shanahan and Tom Cable as their remaining candidates. According to ESPN, the 49ers are zeroing in on Shanahan, who's currently preparing for a conference title game of his own.
49ers are – and have been – honing in on hiring Falcons OC Kyle Shanahan as their HC, per sources.

— Adam Schefter (@AdamSchefter) January 16, 2017
Cable, the Seahawks' offensive line coach, is a perplexing candidate. Seattle's line was atrocious this year, and that was put on full display Saturday against the Falcons. Plus, his stint as the Raiders' head coach didn't go well on the field or off it. There aren't many viable candidates out there, which elevates Cable a bit, but Shanahan is clearly the top guy for the job.