Patricia: Change is Part of the League, We're Moving On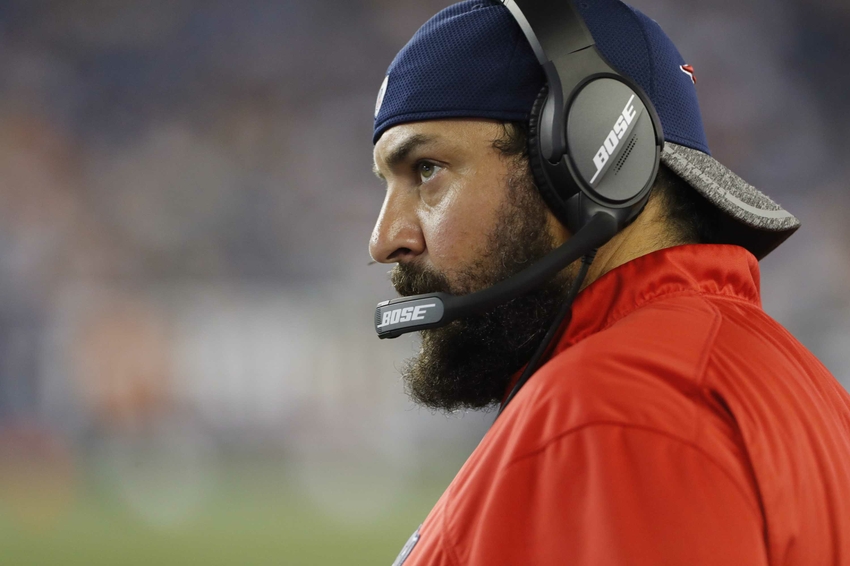 Patriots defensive coordinator Matt Patricia spoke with the media Tuesday, fielding numerous questions about the trade of linebacker Jamie Collins.
As one might expect, Patricia took the company line in his comments on the trade. As much as any Patriots tends to take a position on such things, the defensive coordinator seemingly stood behind his coach's decision to make the move.
"Coach Belichick makes very difficult decisions about this football team every single day," said Patricia.
In a salary cap league, there are always moving pieces. Coaches have to make adjustments all the time for players that come and go, as well as those who get injured. For Patricia, such elements are par for the course, even if they involve the departure of one of the team's key contributors.
"Change is part of the league. It's part of what happens all the time. We'll try to move on. We'll focus on what's next," he said
AUDIO: Matt Patricia 11/1: 'Change is part of the league'

LISTEN: https://t.co/BV694IduuU #patriots pic.twitter.com/VXQ4J2l2yl

— Patriots.com (@PATRIOTSdotCOM) November 1, 2016
Patricia declined comment on certain aspects of the linebacker's play that have come under scrutiny since the trade was announced on Monday. Instead, he kept his words brief – and in true Patriots fashion – purposefully vague.
"Jamie was a great player and a great person all around."
Regardless of the personnel changes that will stem from dealing away one of the team's best players, Patricia says his attitude and approach won't change.
"I think every day you're trying to make the defense better, no matter who is out there playing."
Rookie Elandon Roberts is projected to step in for Collins, with Barkevious Mingo likely to see some passing down work.
More from Musket Fire
This article originally appeared on