Pat McAfee pulls off fake punt, dances like Conor McGregor (Video)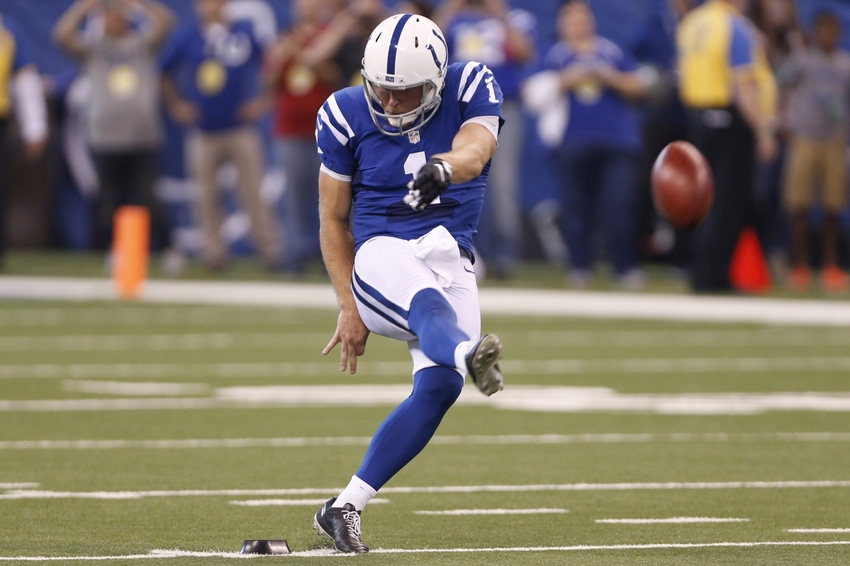 Indianapolis Colts punter Pat McAfee pulled off a fake punt to extend a drive, then danced like he was UFC champion Conor McGregor.
The desert course of NFL Thanksgiving feast between the Colts and Steelers has already lived up to the billing. While being the most interesting game of the day so far, it has also afforded us some trickery — and not at the hands of Mike Tomlin.
While Tomlin is known to forgo his PAT attempts to go for two-points, Indianapolis Colts punter Pat McAfee gave the Steelers a taste of their own medicine. In a game the team has to win in order to stay alive in the AFC South playoff race, the Colts faked a punt and ended up converting on fourth down.
McAfee, everyone's favorite drug-tested punter, not only was instrumental in converting the fourth down but also celebrated as though he was the champion of a UFC weight class. Here's the fake punt that was served as the perfect Thanksgiving dessert:
🚨FAKE PUNT ALERT! 🚨@PatMcAfeeShow completes it to Swope! 😱 #PITvsIND https://t.co/HT59Hv7Fhw

— NFL (@NFL) November 25, 2016
McAfee then proceeded to dance like UFC champion Conor McGregor, which seemingly completed his amazing feat.
The fake punt ended up leading to a Indy touchdown, which makes it an even more critical point in the game than it initially was thought of being. The Colts need to win this game if they want to keep pace with the Houston Texans and Tennessee Titans. They managed to beat the Titans last weekend and can gain further ground on Houston following their loss in Mexico to Oakland.
But this is a must-win for the Steelers. They have no breathing room in the AFC North and are in danger of falling out of the AFC Playoff race.
More from FanSided
This article originally appeared on