Pat McAfee Likes Pizza and Just Wants to Let Everyone Know (Video)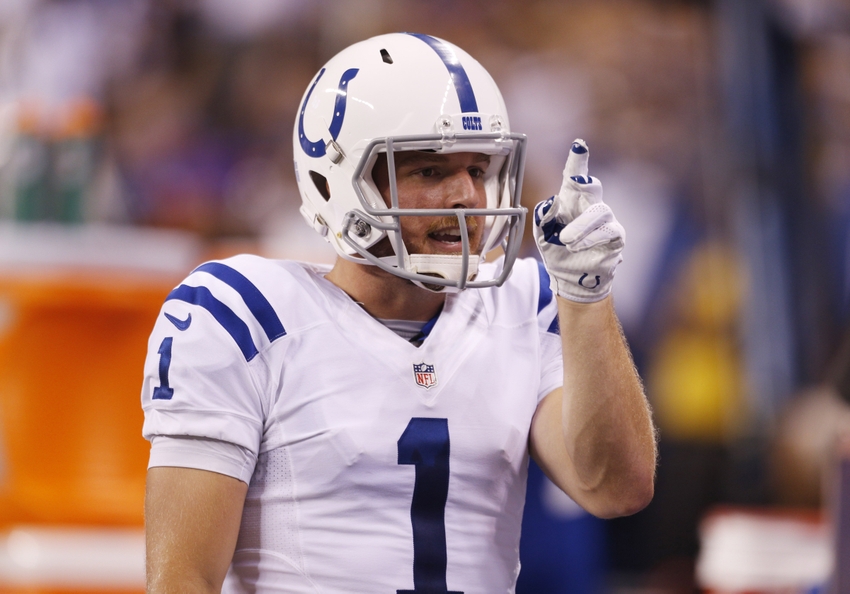 Indianapolis Colts punter Pat McAfee interrupted a list of his favorite Thanksgiving foods to make sure everyone knows that he likes pizza.
If you aren't a fan of Indianapolis Colts punter Pat McAfee, you might want to make sure you're doing "being a NFL fan" properly. The special teams superstar is one of the best players at his position. However, he's also the man behind the biggest hit a punter has ever laid and numerous fake punt pass completions (including one on Thursday). More than any of this, though, he's one of the most genuinely hilarious players in the league.
Following McAfee on Twitter is the best indication of this. In fact, leading up to the Colts' Thanksgiving Day game against the Pittsburgh Steelers, McAfee joked with opposing receiver Antonio Brown to not kick him in the face. Yet, it was during a pre-taped segment during the game where the football-watching crew really got a glimpse of his humor.
The segment simply featured players listing their favorite Thanksgiving foods. Obviously McAfee likes his pie and stuffing (because who doesn't). He then stopped his list, though, to make sure everyone watching knew that he also likes pizza:
Pat McAfee is the hero America needs pic.twitter.com/sbM6a016UZ

— gifdsports (@gifdsports) November 25, 2016
Special teams players are stereotyped as being a bit quirky and weird. McAfee, I think, qualifies—but only in the funniest of ways.
Though I'm not sure what it would take to make it happen, we need to get Pat McAfee a reality show. You have to imagine that someone with such a bold personality would make for great TV. There would be hi-jinx, laughs, fun and pizza, of course.
This article originally appeared on