Panthers stay alive, 10 trade targets and more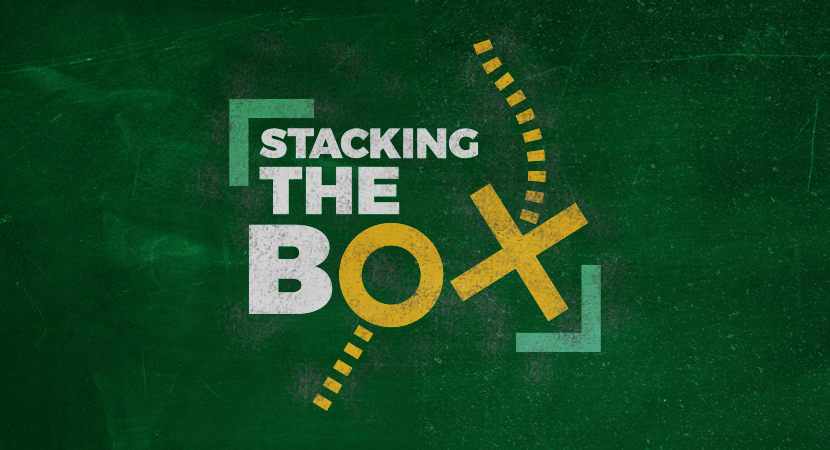 The Carolina Panthers saved their season on Sunday. Conversely, the Arizona Cardinals showcased that they are not ready to take the next step in their maturation process.
For both teams, this season has been nothing but disappointment. The Panthers went 15-1 and rolled to Super Bowl 50, only to fall flat in a loss to the underdog Denver Broncos. With almost the exact same team back – sans Josh Norman – most believed Carolina would be a top contender again.
Instead, the Panthers were 1-5 going into Sunday's matchup in Charlotte against Arizona. The result was a 30-20 win, giving Carolina fans some hope that their team can rally and do what only two teams in NFL history have ever done. Go from 1-5 to the postseason.
For Carolina, there are real reasons to believe. The Panthers have the league's reigning Most Valuable Player behind center in Cam Newton. Another reason would be that Carolina is yet to sustain any huge injuries, leaving a very talented roster on the field. Finally, the biggest reason to hold the proverbial line, is the NFC South.
After getting off to a 4-1 start, the Atlanta Falcons have come back to earth. Atlanta is sitting 5-3 but continuing to give up 30 points per game on a routine basis. Meanwhile, the New Orleans Saints and Tampa Bay Buccaneers are both 3-4, and it is hard to see either cracking the .500 mark. in other words, going 9-7 would more than likely get the division crown. Can the Panthers go 7-2 the rest of the way? Tough, but not impossible.
Meanwhile, Arizona is in a much tougher spot. At 3-4-1, the Cardinals have all kinds of problems with Carson Palmer's lackluster play and a defense that looked good before falling apart against the Panthers in key spots. Arizona is hard-pressed to win the NFC West, with the Seahawks sitting at 4-2-1. Seattle is a good bet for 10 wins, something that all but puts Arizona in the wild card race.
If that's the case, Bruce Arians and Co. are going to be competing with the likes of Green Bay, Philadelphia, Washington, New York and the remnants of the NFC South. Yes, the Cardinals are good enough to beat out some of those teams, but good luck on the road against the NFC's elite.
It's looking more and more like a wasted year for Arizona, which can't afford to have one. The Cardinals are old with Palmer and Larry Fitzgerald remaining key components of the team. At this juncture, either could retire at any time.
For these two NFC preseason contenders, the road to the top looks long and daunting. However, the perspectives for both changed after Sunday's result.
Power rankings
Top 10 trade targets
1. Joe Thomas, Cleveland Browns
2. Brandon Marshall, New York Jets
3.  Joe Haden, Cleveland Browns
4. Torrey Smith, San Francisco 49ers
5. Vontae Davis, Indianapolis Colts
6. Kenny Britt, Los Angeles Rams
7. Alshon Jeffery, Chicago Bears
8. Antonio Gates, San Diego Chargers
9. Cameron Wake, Miami Dolphins
10. Steve Smith Sr., Baltimore Ravens
Quotable
"Who's No. 88? He sucked. I'll be honest with you, he was terrible," Norman said, referring to Freeman's number. "I feel some of the plays going on out there, I mean it was terrible.

"It's just how I'm feeling and how the team feels right now. It needs to be watched and reprimanded. They reprimand us, so what's the reprimand for them?"
– Washington Redskins corner Josh Norman on an official's performance in London
Norman was irate after a 27-27 tie in London, taking shots at an official who called him for five penalties. In reality, Norman was guilty of the flags if you watch the replays. It's Norman who needs to understand the rule book a bit better, but that didn't stop him from teeing off.
The Redskins desperately need to keep winning. Head coach Jay Gruden needs to keep Norman on task, as Washington is 4-3-1 in the tight NFC East.
Random stat
Derek Carr threw for 513 yards in the win over Tamp Bay. The amount was both a franchise record and the 20th time a quarterback has hit that plateau in NFL history.
Info we learned
1. Chiefs are biggest threat to Patriots in AFC
Kansas City had a very impressive 30-14 win in Indianapolis on Sunday. Not because the Chiefs beat the 3-5 Colts, but because they did so without Alex Smith, Spencer Ware, Justin Houston and Jamaal Charles.
At 5-2, the Chiefs are not even in first place of their own division. Yet, a 2-0 divisional record and a fairly kind schedule suggest that could change soon. Kansas City appears to be hitting its stride, and it's already pretty damn good.
2. Detroit blows chance

The Lions had a golden opportunity to jump into the thick of the NFC playoff race, only to fall flat against the Houston Texans. Houston has struggled to do anything offensively all season, but Detroit allowed it to rack up 20 points on just 269 yards of offense.
Jim Caldwell's main problem was the offense, which ran for only 58 yards. Matthew Stafford also averaged just 5.9 yards per attempt, well below expectations for a top signal-caller. At 4-4, the Lions remain in the mix, but they wasted a chance to vault themselves into good position.
3. Seattle has potential, but that offensive line…
The Seahawks were not able to hold onto the win in New Orleans, falling 25-20 at the Superdome. The loss is unfortunate, but the real concern has to be about the offensive line, which continues to allow ample pressure on Russell Wilson.
Wilson was only sacked once but was hit repeatedly and pressured into miscues. Seattle has to protect its franchise quarterback better if it wants to win come January, with defenses like Minnesota's looming.
4. Buffalo looks to crater once more
After starting the season 0-2, things looked bleak for the Bills. Then, Buffalo fired offensive coordinator Greg Roman and promoted Anthony Lynn, and it won four consecutive games. Of course, the Bills then proceed to lose to the Dolphins and Patriots, putting them at 4-4 and 0-3 in the AFC East.
It's tough to see Buffalo breaking through and into the playoffs for the first time since 1999. The Bills still have to play the Seahawks, Bengals, Steelers and Raiders among others. It's going to be a long winter in western New York … again.
5. Blow it up, Jacksonville
At some point, the Jaguars need to completely blow up the mess that is taking place in Duval County. Jacksonville is now 2-5 and playing some of the worst football the NFL has to offer. On Thursday, we saw a team completely give up on its head coach, only to hear said coach tell us the problem was excessive effort during a comical halftime interview.
The Jaguars were supposed to be good and even compete for the division title. Instead, this group is going to challenge for another top-five pick, something this franchise is starting to gain a monopoly on alongside Cleveland. When the Titans look like the 1999 Rams against you, it's all over.
History lesson
Bill Cowher might be the most underrated coach in NFL history. After becoming head coach of the Pittsburgh Steelers in 1992, Cowher stayed on the job through the 2006 season. In that 15-year span, Cowher reached two Super Bowls, won one, and did so with a horrific list of quarterbacks.
Cowher only missed the playoffs in five of those seasons despite having Neil O'Donnell, Kordell Stewart, Tommy Maddox and young Ben Roethlisberger at the helm. He reached six conference title games, including a win over the favored Denver Broncos at Mile High in 2005.
Overall, Cowher's record was 149-90-1. He belongs in the Pro Football Hall of Fame.
Parting shot
After beating the Philadelphia Eagles in a primetime thriller, the Dallas Cowboys are in tremendous position to win the NFC East. It's always fun when America's Team is playing well, because we get to see more Jerry Jones. Nobody can be more insane, annoying, hilarious and entertaining in the owner's box, so Jones equals ratings.
Dallas should be able to reach the playoffs and perhaps even land a bye week. The Cowboys are 6-1 and play the Browns next week. On pace for 14-2? Not shabby for a couple rookies and an outspoken owner.
This article originally appeared on