Panthers rule out Kalil and Kuechly vs. Raiders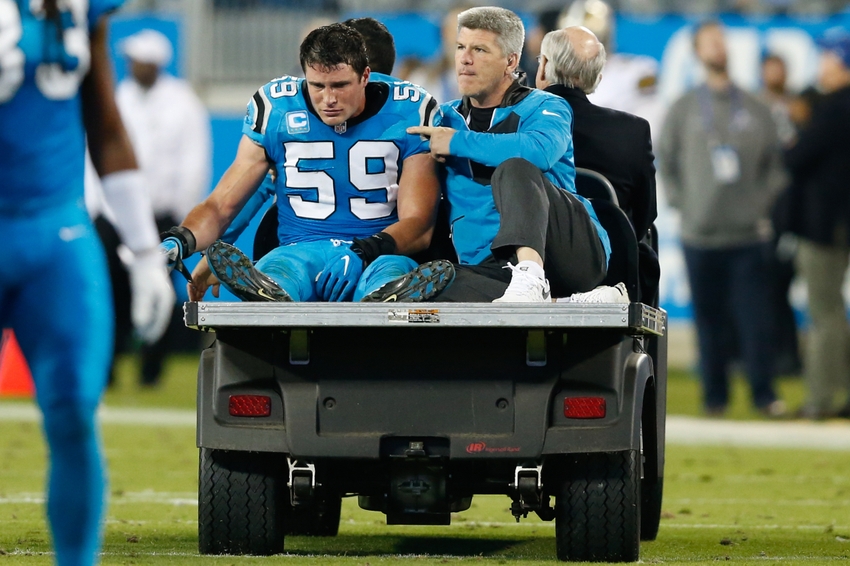 The Carolina Panthers will be down two key starters against the Oakland Raiders in Week 12.
According to the Carolina Panthers beat writer for the Charlotte Observer, Joe Person, Carolina will be without center Ryan Kalil and linebacker Luke Kuechly, as well as defensive end Mario Addison.
Ryan Kalil, Mario Addison and Luke Kuechly are OUT for Raiders game.

— Joe Person (@josephperson) November 25, 2016
The losses of Kalil and Kuechly are absolutely devastating for the Panthers, and on the flip side, are huge breaks for the Raiders.
Kalil is a perennial pro bowler and a multiple time All-Pro — he's undoubtedly one of the best centers in the NFL. And Kuechly is arguably the best linebacker in the league. He's a monster against the run and he's also one of the best coverage LBs in the game.
The Panthers will also be without left tackle Michael Oher, who they placed on injured reserve. So the offensive line, which was already weak, will be down two starters.
That sound you hear is Khalil Mack licking his chops.
With Kuechly out, the biggest impact will be on Oakland's run game. The Panthers have the second best run defense in the NFL, but Luke is a big part of that. His absence will allow Latavius Murray and company to establish the run with more much success. And Kuechly's absence will also allow Clive Walford and any other pass-catcher to make plays across the middle.
http://justblogbaby.com/2016/11/25/keys-to-victory-oakland-raiders-vs-carolina-panthers/
More from Just Blog Baby
This article originally appeared on