Panthers Quick Hits: Week 5 vs. Bucs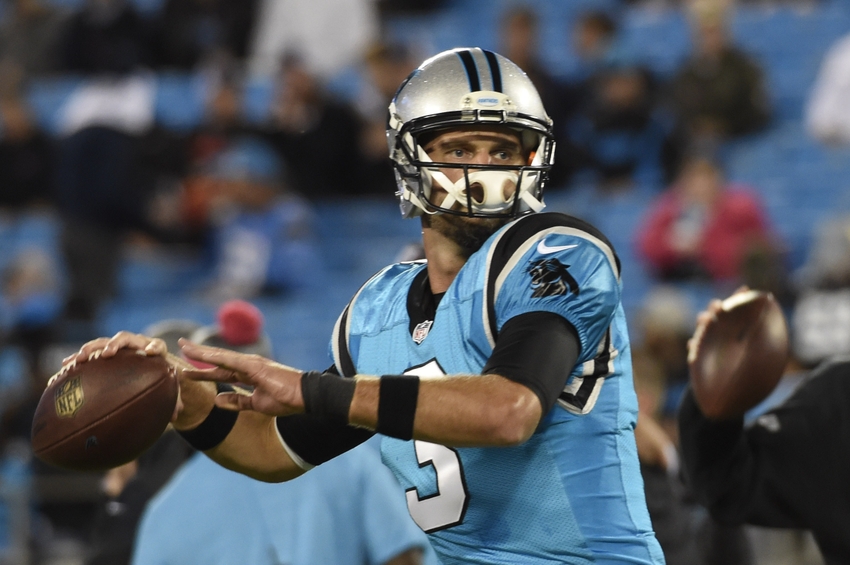 Another crushing loss has the Carolina Panthers reeling and looking for answers to salvage their season. Here are the quick hits from Week 5.
It appears things have gone from bad to wrose in Carolina as the Panthers fell to the Tampa Bay Buccaneers on Monday night to drop to 1-4 and give them their second stragith divisional loss.
The Panthers were without the reigning MVP, Cam Newton, at quarterback after suffering a concussion in Week 4 but were still the favorites at home against an even more depleted Bucs team.
This Monday Night showdown was a mess from the very beginning though as each team was doing all they could to essentially give away the win. Whether it was with baffling turnovers, missed field goals or poorly timed penalties, there were miscues all over the field during this one from both sides that ultimately ended in a game winning field goal for Tampa Bay.
As for the Panthers, a 1-4 start is far from what was expected of this team and at this point the blame can be spread to just about every area within the organization.
Here are the quicks hits from Monday's bad loss:
Pinning the loss on one specific thing isn't the right way to go in this instance but one look at the turnover differential is an easy place to start. The Panthers, one season after dominating the turnover game, coughed up the ball four times on Monday compared to the Bucs zero. Simply put, losing the turnover battle by that much is always going to be a tough thing to overcome. But a few of them were more crushing than others. Derek Anderson's fumble in the fourth quarter killed a promising drive that was about to pick up another first down and worse, his interception on the one yard line on 1st-and-goal was downright inexplicable.
The Panthers defense was a trouble spot before this game and after it, things may be even worse. While Jameis Winston and company were by no means dominant, they still gashed the Carolina D when it was needed most through the air as well as on the ground. The Panthers allowed third string RB Jacquizz Rodgers to rush for over 100 yards and had Winston not been as inaccurate as he was, he and Mike Evans might have had a night similar to that of Matt Ryan and Julio Jones last week. In short, the secondary is a mess, the pass rush is nonexistent and Luke Kuechly can only do so much for this unit.
As previously mentioned, the issues with this Panthers team can be spread all around from top to bottom. The offense has been inconsistent, whether it's been Newton or Anderson under center, the defense has looked worse and worse each week and the coaching staff appears as if they have no clue how to handle this poor play. Whether they try to bring it back to basics or make some sweeping changes, something has to switch up for the Panthers – and soon.
Carolina will take the short week to prepare for another offensive juggernaut, the New Orleans Saints, on Sunday. Newton is still in the concussion protocol but has been improving according to reports and could play yet.
This article originally appeared on