Panthers one of 25 at Isaiah Battle's pre-supplemental draft workout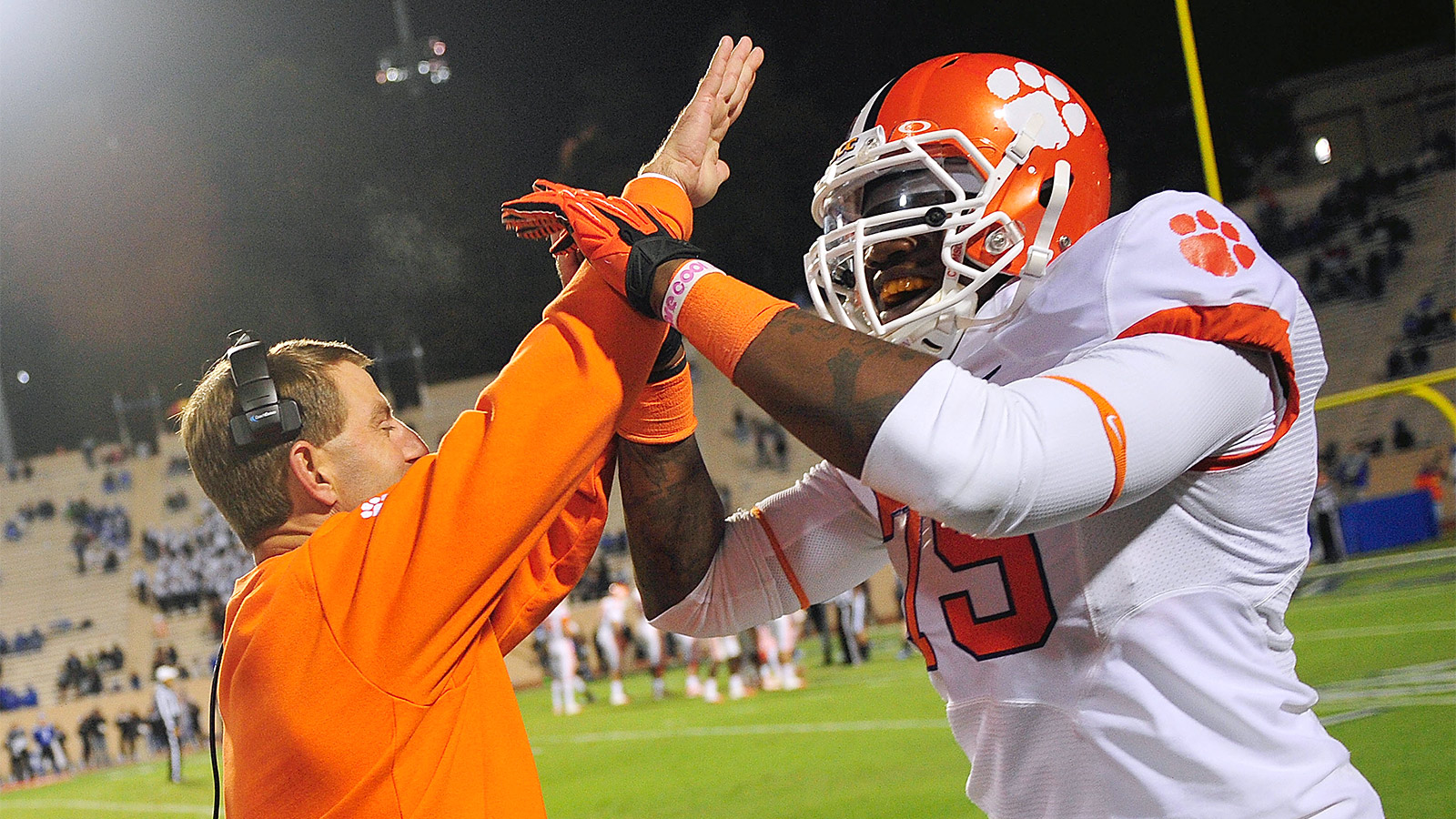 Isaiah Battle chose to enter the NFL's 2015 supplemental draft due to family matters, while also announcing that he has a child due this summer. Apparently, the former Clemson Tiger has picked up plenty of interest from NFL teams to this point, as the Carolina Panthers and 25 other teams attended his workout at Clemson Tuesday, according to David Newton of ESPN.
Even with the Panthers taking in the workout, Newton explains multiple reasons why he believes the Panthers may not land Battle. The first? Since the team made the playoffs, they are at the "bottom of the pecking order."
Newton also continued by pointing out the off-field issues we've seen from Battle, which we know the Panthers have zero interest in dealing with.
"Battle's off-field history suggests Carolina won't risk a 2016 draft pick on him. It includes a suspension in 2013 for punching a player and another in 2014 for disciplinary reasons. And according to The Clemson Insider, Battle was pulled over for speeding in early June and caught with marijuana. Police cited him for both, but did not charge or arrest him."
It'll be interesting to watch how it plays out on Thursday in the draft, but don't get your hopes too high that Battle lands in Carolina.
(h/t ESPN)
Photo Credit: Grant Halverson/Getty Images