Panthers Game Day: San Francisco 49ers – Week 2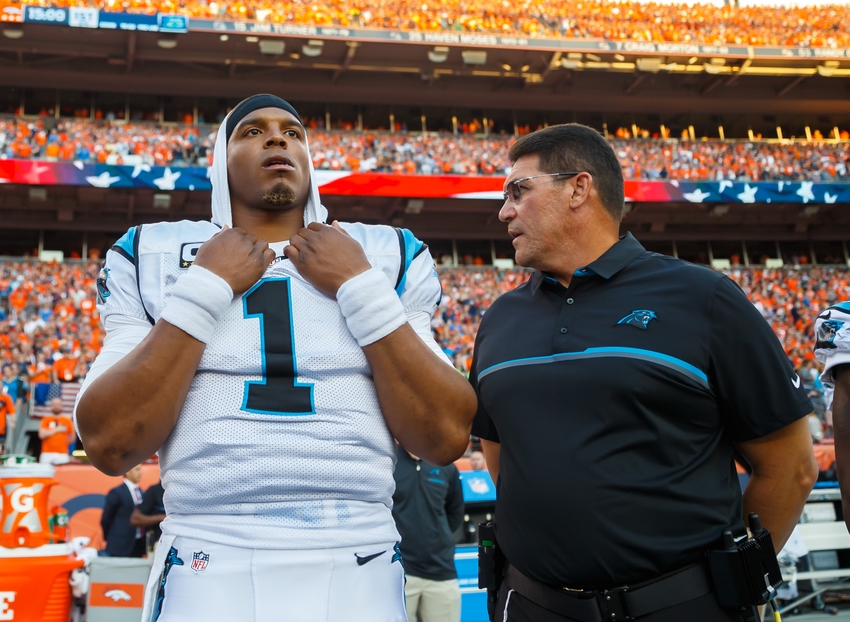 A return to Charlotte could be just what the Carolina Panthers need to rebound on Sunday…
The Carolina Panthers and San Francisco 49ers will renew their rivalry from three seasons ago on Sunday at Bank of America Stadium. San Francisco got the better of the Panthers during their last meeting, a Divisional Playoff loss 23-10 in the 2013 playoffs.
The hits delivered to the head of Cam Newton have dominated headlines since the season opener last Thursday. However, Newton has not let the media be a distraction and addressed the issue on Wednesday.
"We're dwelling on something that I don't want to dwell on," Newton told reporters Wednesday. "My focus is the San Francisco 49ers' defense, the team that shut out the Los Angeles Rams. I gain nothing from talking about the past. The NFL is going to do their investigation and I know wholeheartedly that [the Panthers' medical] staff did an exceptional job of protecting me, along with other players. My focus right now is trying to win football games."
2016 SEASON: 1-0, SF at 0-1, CAR
KICKOFF: 1:00 PM EDT
TV: FOX
LOCATION: BANK OF AMERICA STADIUM
WEATHER: 88 degrees (feels like 96), 64% humidity, NE 4 mph wind, 10% percipitation
LAST MEETING: 23-10, SF – Jan. 12, 2014 *Divisional Playoff
KEY MATCH-UP: SF QB Blaine Gabbert vs. CAR DEF
Much like last week, the matchup to watch involves the Panthers defense against a quarterback. Trevor Siemian was not overpowering during his debut for the Broncos, but he did enough correctly to secure his team the victory on Thursday. Forty-niners quarterback Blaine Gabbert was surely taking notes.
Gabbert took advantage of a Rams defense thought to be one of the best in the league prior to Monday night. His ability to dink, dunk, and scramble when needed didn't allow the Rams to generate much pressure. Gabbert's longest pass of the night was for 35-yards, while each his other 21 completions fell under the 20-yard mark.
The Panthers defense forced two turnovers last week but it wasn't enough against a better than expected running game. Typically a strong suit for the Carolina defense, the Broncos used C.J. Anderson to perfection both in the run and passing games. Anderson scored twice, via the run and pass, on his way to accumulating 92-yards on the ground.
A defense starting two rookie cornerbacks initially hesitant it would be tested through the air, instead received a successful dose of the run. San Francisco running back Carlos Hyde could benefit in a similar role on Sunday.
Had Carolina won last week, Sunday would be a trap game special. However, due to a loss the Panthers focus should be high despite the 49ers traveling and coming off a short week. Coach Ron Rivera and crew get back on track against San Francisco this week.
PREDICTION: PANTHERS – 27, 49ers – 13
More from Cat Crave
This article originally appeared on