Panthers Game Day: Kansas City Chiefs – Week 10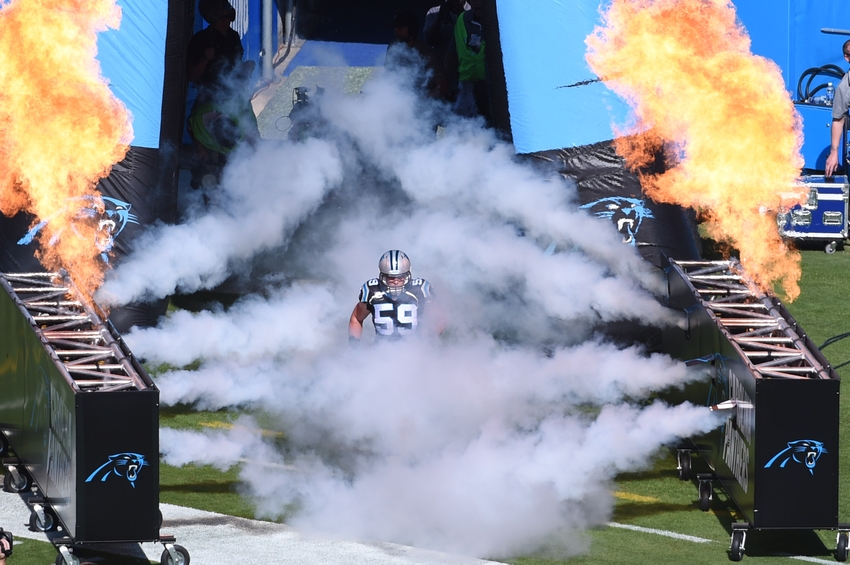 Following a hard fought victory out west, the Carolina Panthers return home for another difficult test…
The Carolina Panthers have won two games in a row for the first time this season. During the two game span the defense has tied their sack total from the previous six games combined. Totaling eight sacks of Carson Palmer during Week Eight and four last week, the Panthers are aiding the secondary with pressure up front. Kansas City has allowed 19 sacks this season, but until last week Los Angeles had only allowed 16. Pass rushing specialist Mario Addison and a continuing rotation of fresh defensive ends should allow the Panthers to generate pressure on Chiefs' quarterback Alex Smith.
Injuries continue to plague the Carolina Panthers offensive line as quarterback Cam Newton has suffered 52 hits while in the pocket this season. By comparison, last year he totaled 61 for the entire regular season. Starting left tackle Michael Oher has yet to return from a concussion suffered prior to the Atlanta game in Week Four and center Ryan Kalil missed last week, battling a shoulder injury. Unfortunately, backup center Gino Gradkowski has also not participated in practice this week. It is possible that reserve guard, Chris Scott, will be the man in the middle this Sunday.
Opposite, the Kansas City Chiefs are quietly 6-2 and in second place among a highly competitive AFC West division. The good news, Kansas City is only 2-2 on the road this season losing games at Houston and Pittsburgh. However, they are riding a four game winning streak since their bye week and, in contrast to Carolina, are getting healthier as the season progresses.
2016 SEASON: CAROLINA PANTHERS (3-5) vs. KANSAS CITY CHIEFS (6-2)
KICKOFF: 1:00 PM EDT
TV: CBS
LOCATION: BANK OF AMERICA STADIUM
WEATHER: 63 degrees, 36% humidity, E 3 mph wind, 20% precipitation
LAST MEETING: 28-16, CAR – Aug. 17, 2014 *Preseason
KEY MATCH-UP: Clean Football Wins
Currently, the Kansas City Chiefs lead the NFL in takeaways and turnovers seem to always play a big role in games between two evenly matched teams. Over the past four games, all wins, Kansas City hasn't committed a single turnover. These two factors combined display why the Chiefs have won close games and continue their winning ways. The two losses suffered this year are the only games surrendered in their last 18 regular season contests.
Furthermore, Kansas City ranks fourth for the fewest penalties called against their team in 2016. By comparison, the Carolina Panthers have incurred seven more penalties than the Chiefs, allowing 64 more yards. Having recorded turnovers, one for a touchdown, in their last two games the Panthers will need to find a way to steal some possessions at home on Sunday.
For Carolina's hopes of clawing back into the playoff picture, they must win their remaining home games. With both a divisional rival on a short week and an extended trip out west upcoming, the Panthers desperately need a win on Sunday to keep their momentum moving forward. Expect a hard fought game that comes down to wire. Fortunately, the Carolina defensive pass rush has been retooled and they force a key turnover or stop late, giving the Panthers a win.
PREDICTION: Panthers – 23, Chiefs – 21
More from Cat Crave
This article originally appeared on