Panthers Game Day: Denver Broncos – Week 1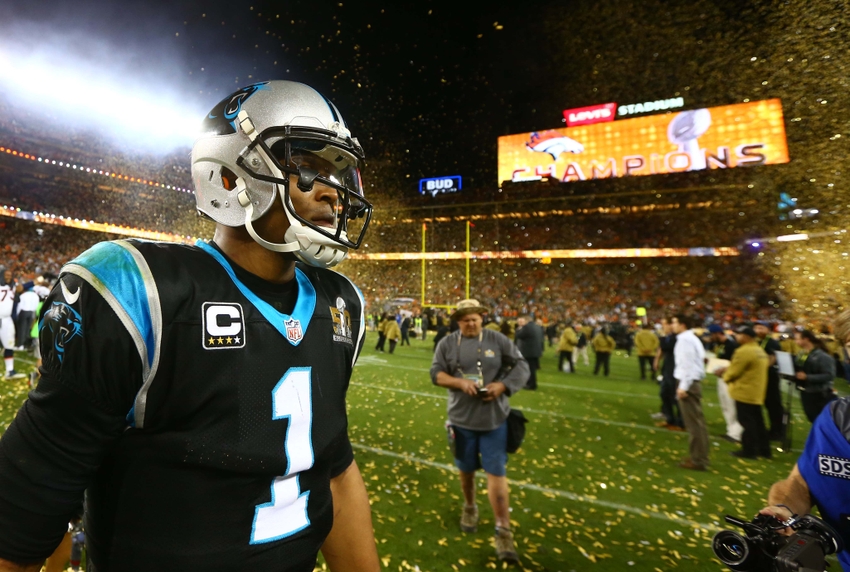 The Panthers regular season begins on Thursday night with a rematch of the Super Bowl teams from a season ago…
The Panthers and Broncos played the final game of the 2015 season seven months ago. On Thursday night, the first game of the 2016 regular season will be played in Denver, as both teams embark on a journey for a return to the big game.
The first week of the regular season obviously doesn't bring the same fanfare as the Super Bowl. However, with the NFL opening on Thursday night, all eyes will be on Denver. Quarterback Cam Newton isn't buying in to the "rematch" title.
"A lot of people want to make it a rematch. It's not a rematch," Newton said. "It's just our next opponent. They're a great team. We understand that, and we're putting our bid in on being a great team as well. All that's null and void if we don't prove it on Thursday night. We're going to have a lot of guys on the Carolina Panthers that'll be ready to go as well as we know those guys will be ready, too."
2016 SEASON: 0-0, CAR at 0-0, DEN
KICKOFF: 8:30 PM EDT (6:30 PM MDT)
TV: NBC (Nationally Televised)
LOCATION: SPORTS AUTHORITY FIELD at MILE HIGH STADIUM
WEATHER: 84 degrees (feels like 84), 14% humidity, ENE 7 mph wind, 0% percipitation
LAST MEETING: 24-10, DEN – Feb. 7, 2016 *Super Bowl 50
KEY MATCH-UP: DEN QB Trevor Siemian vs. CAR DEF
Broncos quarterback Trevor Siemian has taken one NFL snap during his career. On Thursday night he will start for the defending Super Bowl champions and face one of the top defenses in the league.
The ability of the Carolina defense to make Siemian uncomfortable and force mistakes could be the difference in the game. During the Super Bowl the Panthers' were able to force future Hall of Fame quarterback, Peyton Manning, to make a few mistakes. Though the Panthers will be debuting a new secondary, the front-seven should be able to generate enough pressure to force Siemian into some bad decisions.
Defending Super Bowl Champions are 8-2 since the NFL began the tradition of a "Kick-off Opener" with the reigning champion. An impressive effort is going to be needed if the Panthers are going to change that trend. The Broncos may be starting a new quarterback, but their defense remains strong. After dominating the Super Bowl just a few months ago, expect another good performance from the Denver unit.
However, coach Ron Rivera and staff have had time to prepare for any unexpected wrinkles since the schedule was released. Despite a young secondary, the Panthers should take advantage of facing an inexperienced quarterback.
PREDICTION: PANTHERS – 20, BRONCOS – 16
More from Cat Crave
This article originally appeared on