Panthers at Saints: Highlights, score and recap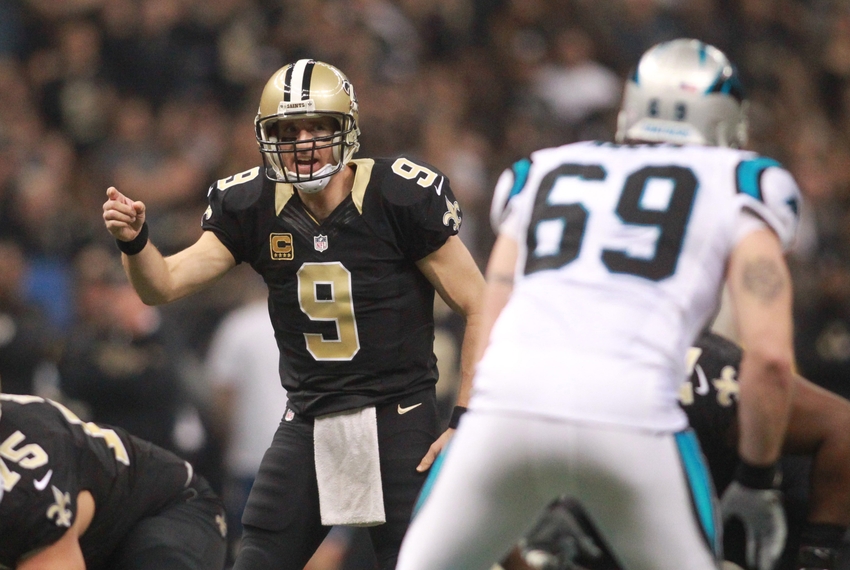 The New Orleans Saints will host their NFC South rival in the Carolina Panthers in Week 6. Here are all the highlights, a game recap, and the final score.

0

0
It's only Week 6 of the 2016 NFL season, but this is very much a desperation for the Carolina Panthers and the New Orleans Saints. A defeat at the Mercedes-Benz Superdome on Sunday afternoon all but crosses the loser from any realistic hopes at making the NFC Playoffs.
Carolina comes in at a despicable 1-4. The Panthers went 15-1 en route to Super Bowl 50 just one year ago. Carolina has been terrible in the secondary and has struggled to run the football with any sort of consistency.
It doesn't help that star quarterback Cam Newton has somewhat regressed. He's not the same player he was a year ago. Newton's footwork from the pocket is sloppy. He's missing high on all of his passes. Newton is also still dealing with the ramifications that came from a Week 4 concussion in defeat to the rival Atlanta Falcons.
The Saints are coming off their bye in Week 5. New Orleans did manage to win its first game of the season against the San Diego Chargers in Week 4. Did the Saints win that game or did the Chargers develop a new way to lose a football?
The Saints still have Drew Brees at quarterback, but head coach Sean Payton has to be on the hot seat. He can't continue to not care about defense in the Crescent City. The Saints can either build on their Week 4 victory or go back to their losing ways?
Three Stars
Drew Brees: Brees gets the luxury of playing at home in the Mercedes-Benz Superdome against an atrocious Panthers secondary. Look for Brees to complete 67% of his passes for 325 yards, three touchdowns, and an interception.
Greg Olsen: Olsen is an absolute beast at tight end for the Panthers. He'll build off his stellar game on Monday Night Football in Week 5 with another solid receiving game. Look for Olsen to have eight catches for 110 yards and a touchdown.
Cam Newton: Let's just assumed that Newton will play. He was seen earlier this week riding around on a scooter in Charlotte without a helmet. Take that for what you will. Carolina needs him to start. Look for Newton to complete 55% of his passes for 250 yards, two touchdowns, and two turnovers. He'll gain 35 yards on the ground and have a rushing touchdown.
Highlights
*POSTED LIVE AS THEY HAPPEN*
Next Game
The Panthers will be going on their bye in Week 7. They'll probably need it after a dreadful start to their 2016 NFL season. Carolina's next game will be a rematch of the 2015 NFC Championship. The Panthers will host the Arizona Cardinals on Sunday, October 30th in Charlotte in Week 6.
The Saints have a tough road game in Week 7. New Orleans will have to travel to raucous Arrowhead Stadium to play a Kansas City Chiefs team that hasn't hit its stride in 2016. Kickoff from Kansas City will be at 1:00 PM ET on Sunday, October 23rd.
More from FanSided
This article originally appeared on