Panthers at Broncos Live Stream: Watch NFL Online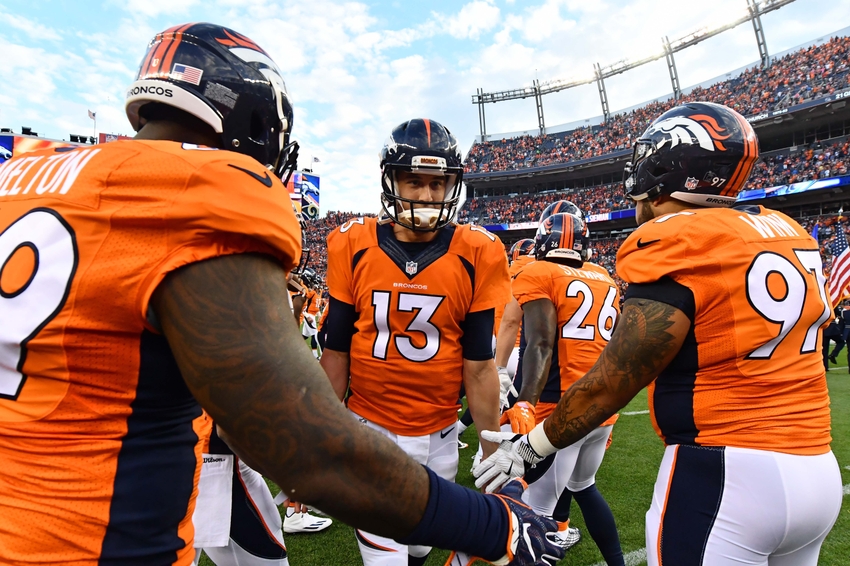 The Carolina Panthers face the Denver Broncos at Sports Authority Field at Mile High on Thursday. Here's all the info you need to watch.
Though the Carolina Panthers and Denver Broncos met in Super Bowl 50, their matchup in NFL Week 1 on Thursday Night Football will be far different. Both of these rosters have changed a great deal coming into 2016. Some of those changes may have been for the better while others have had the opposite affect. However, that still makes for an intriguing matchup on Thursday from Sports Authority Field at Mile High.
For the Panthers, they're obviously still led by the constants of their squad. The reigning NFL MVP in Cam Newton will be under-center still for Carolina. Meanwhile, Luke Kuechly at middle linebacker remains the cornerstone of the defense. However, the two big changes with this team equate to one addition and one subtraction. For the latter, the Panthers let Josh Norman walk this offseason, leaving a big hole in the secondary. However, Carolina is confident that they won't miss him as much as some might expect. As for the addition, Newton gets arguably his best receiving weapon back in Kelvin Benjamin. Considering he won an MVP last season without Benjamin, who knows what he's capable of with him.
Meanwhile, the Broncos are still led by their ineffable defense. Even with the loss of Malik Jackson, the likes of Von Miller, T.J. Ward, and the rest of the dominant unit are still ready to wreak havoc. It's the other side of the ball that holds all the questions. With Peyton Manning retiring and Brock Osweiler leaving in free agency, Trevor Siemian is now set to make his first regular season start. He's definitely being thrown to the wolves going up against this Panthers defense. Thus, the Broncos enter this matchup looking much like an unknown quantity offensively.
This Week 1 Thursday Night Football matchup will be broadcast on NBC. Therefore, live streaming for this game will be on NBC Sports Live. Access the service online or through the NBC Sports app to watch the action.
Details for Panthers at Broncos on Thursday are below:
Date: Thursday, September 8
Start Time: 8:30 p.m. ET
Location: Denver, CO
Stadium: Sports Authority Field at Mile High
TV Info: NBC
Live Stream: NBC Sports
Both teams can set the tone for 2016 right out of the gate. Winning would put either team in the driver's seat moving forward. Subsequently, it's only Game 1 of Week 1 and the stakes are already high.
More from NFL Spin Zone
This article originally appeared on