Panthers Announce Practice Squad & Claim One of Waivers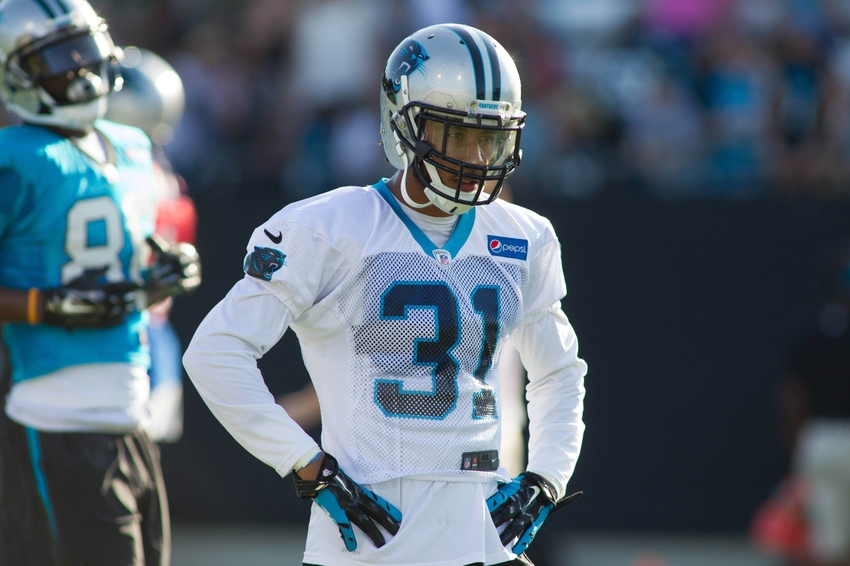 The Panthers made more moves to solidify their roster by adding 10 players to the practice squad and claiming one more off waivers.
One day after cutting 16 players to help trim the roster down to 53, the Carolina Panthers have announced their 10-man practice squad.
According to reporters from practice – who announced the players as they arrived on the field – and the team's official site, the Panthers decided to bring back 10 players whom they had previously released.
The list consists of cornerback Zack Sanchez, safeties Marcus Ball and Travell Dixon, tight end Beau Sandland, defensive tackle Eric Crume, defensive end Larry Webster, linebacker Brian Blechen, wide receiver Keyarris Garrett, guard David Yankey and running back Jalen Simmons.
One interesting player left off of the practice squad who was cut on Saturday was running back Brandon Wegher. Many thought the second-year player would make the final roster and at the very least the practice squad. But for now, it appears the Panthers will go on without him.
In addition to their practice squad signees, Carolina also claimed fourth year defensive end LaVar Edwards off waivers. To make room for Edwards, the team has waived defensive end Wes Horton.
Edwards has bounced around between five different NFL teams since being drafted in the fifth round in 2013, most recently with the Bills.
He has yet to record a sack in his career but that isn't stopping head coach Ron Rivera from seeing his potential.
"We think he's an explosive guy. There's some really good film on him from Buffalo," said Rivera, according to Panthers.com. "The scouts and (general manager) Dave (Gettleman) and (assistant GM) Brandon Beane and that crew worked late last night looking for guys. We got in, there was a list of guys, and he was one of the guys we looked at that we felt strongly about."
More from Cat Crave
This article originally appeared on