Pair of former Eagles filling big roles in Indianapolis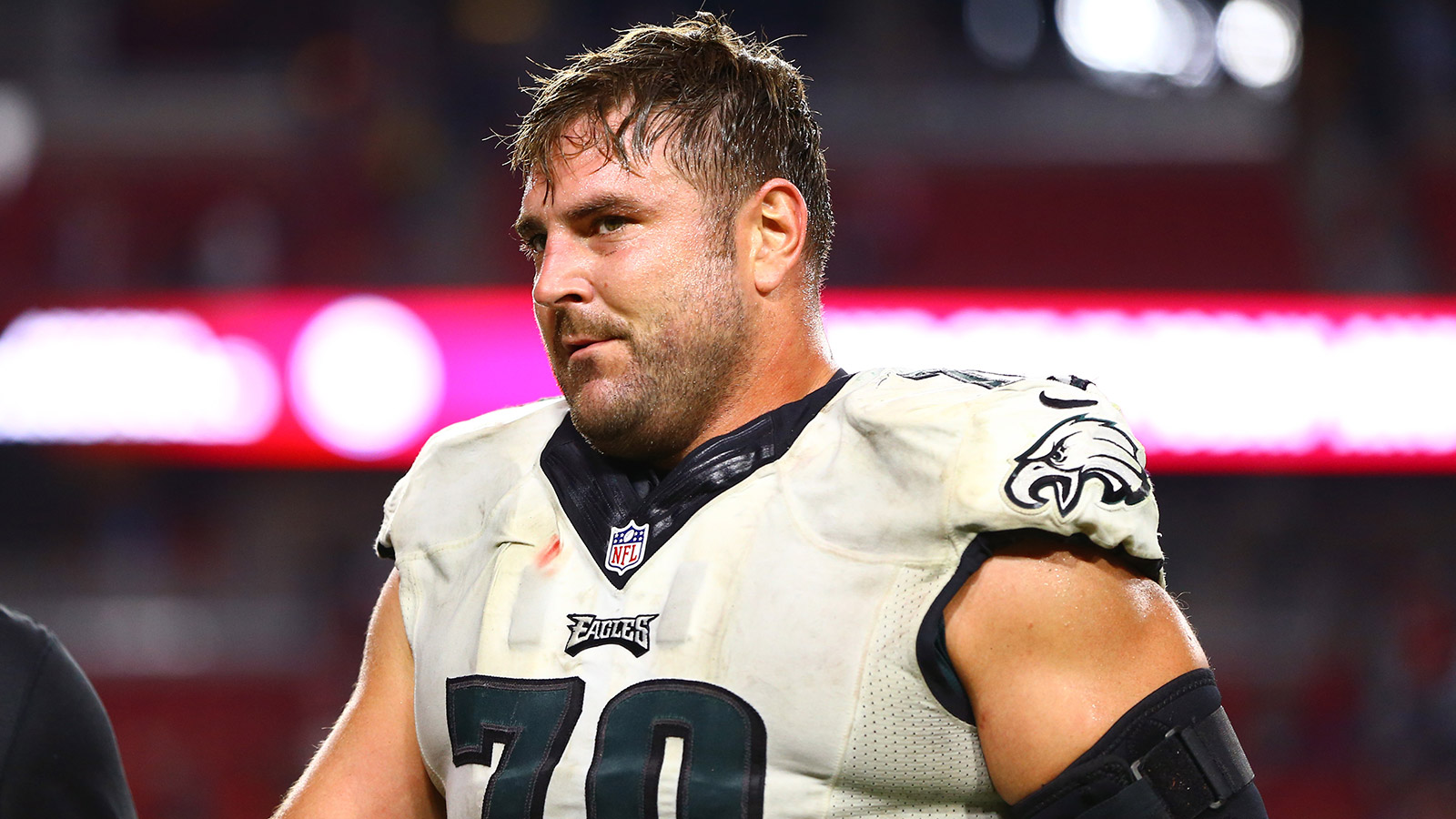 The Indianapolis Colts ended their offseason program last week with a pair of former Philadelphia Eagles occupying starting spots.
Trent Cole and Todd Herremans, who are both entering their 11th seasons in the NFL, have landed key roles with their new team after signing as free agents.
Cole, who joined the Colts after making 155 career starts during his time in Philadelphia, is slated to start at outside linebacker. He'll provide insurance as Robert Mathis makes his return from a torn Achilles. Cole said he was immediately interested in joining Indianapolis after visiting team's headquarters on his free-agent visit.
"When I heard that the Colts wanted to bring me in, that threw a flag up for me, I know about that team," Cole said, via the team's official website. "I know what they can do. I know what type of quarterback they got.
"I knew I was a Colt when I walked in here. I told my agent to make this thing work."
Herremans, who joined Indianapolis shortly before the start of free agency is slated to start at right guard, bringing veteran stability to the offensive line. The 32-year-old started 124 games at four different spots with the Eagles. He said he's enjoying the chance to learn a new environment after spending a decade in Philadelphia.
"It's kind of refreshing when you get somewhere and you have to learn a new system and a new group of guys and everything that goes with it," Herremans said.
The Colts relied heavily on free agency to help fill needs as the team prepares for a Super Bowl run. Herremans said veterans have the ability to get up to speed with their new team and make a contribution faster than rookies. For team like the Colts that wants to win now, that's key.
"It's good because I think part of bringing in vets like me, Andre (Johnson), Frank (Gore), Trent, you are bringing in guys that you know are behind and they will try to find somebody that will help them catch up, as opposed to a lot of rookies just come in and they kind of wait for it to click," Herremans said.
Andy Reid, who coached both Cole and Herremans in Philadelphia said fans will appreciate what both players bring to Indianapolis.
"Unbelievable guys," Reid said. "(Colts fans) will love them. Good football players. Both relentless."
(h/t Indianapolis Colts)
Photo credit: Mark J. Rebilas/USA TODAY Sports