Packers season preview 2016: Predictions and analysis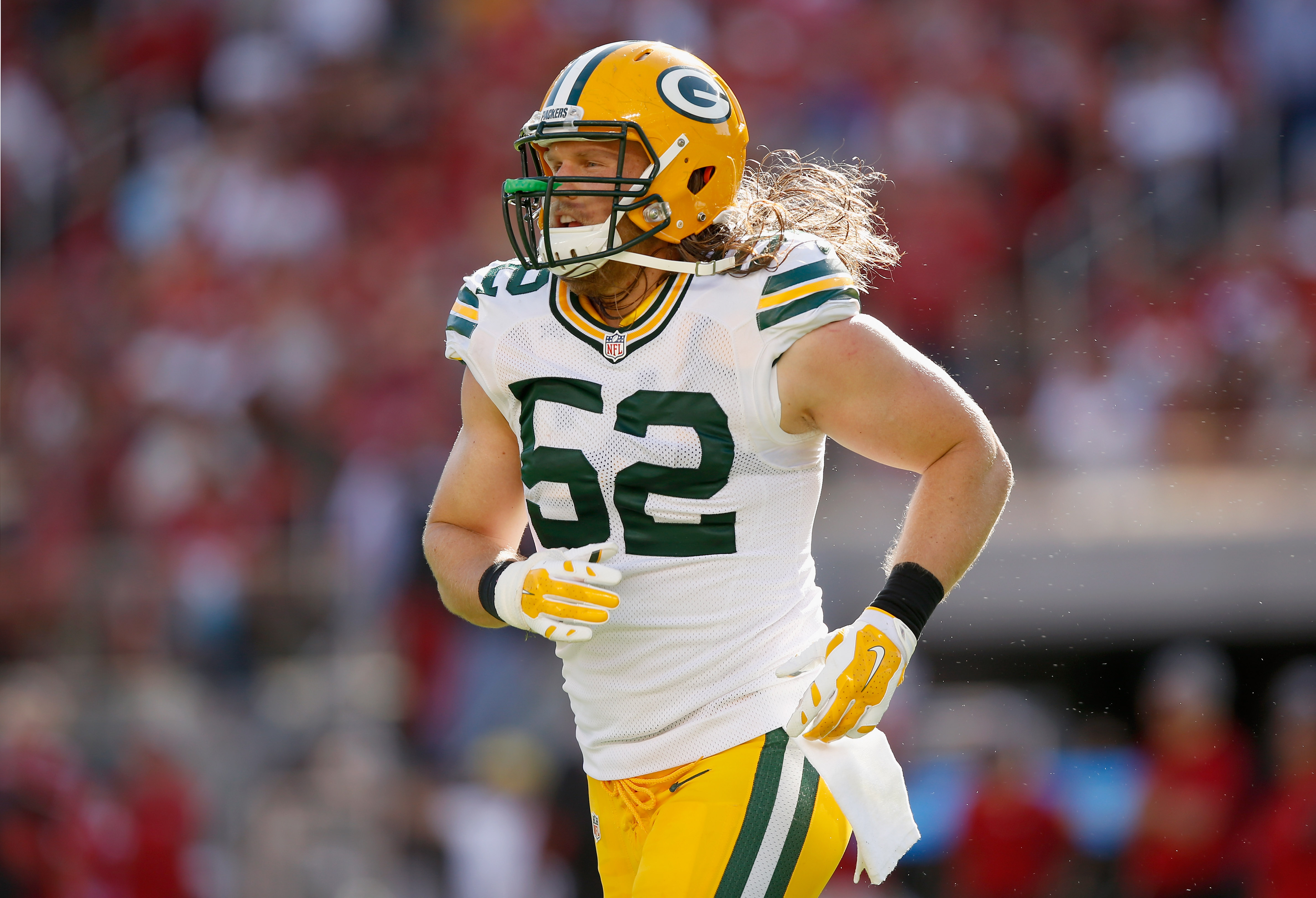 This season is about much more than the 2016 Green Bay Packers. With such a talented team, Green Bay should be at or near the top of the NFC standings come New Years Day. Yet for the purposes of bigger meanings, this is all about Aaron Rodgers and his still-unfolding legacy.
Rodgers is going to be 33 years old in December, and he has been lauded as the most gifted quarterback in the league's 97 years. The former University of California star has been the starter in Green Bay since taking over for Brett Favre in 2008. Outside of that initial season, Rodgers has made the playoffs each season and won a Most Valuable Player award in 2011.
However, Rodgers has only reached the Super Bowl once in this age of quarterback-centric play. The Packers were able to beat the Pittsburgh Steelers in Super Bowl XLV, but have since been defined by underwhelming performances in the postseason. Chiefs among those losses are the 2011 NFC Divisional round, when Green Bay lost to the New York Giants at Lambeau Field after going 15-1. In 2014, the Packers blew a double-digit lead late in the fourth quarter of the conference title game against the Seattle Seahawks.
For Rodgers, the time to win another title and cement his legacy is now. The Packers are loaded to the gills with skill. On the outside, Jordy Nelson is back form his torn ACL and is joined by Randall Cobb, Ty Montgomery, and Davante Adams. In the backfield is a slimmed-down Eddie lacy, who has looked impressive when in shape.
Rodgers also has one of the better offensive lines in the game. After years of getting beat up and tossed around, the Packers have provided their All-Pro with quality linemen in guard T.J. Lang, and tackles Bryan Bulaga and David Bakhtiari. However, the release of Josh Sitton was both puzzling and concerning. Without Sitton, Green Bay has a hole on the left side of the line.
Defensively, the core is aging in spots but remains a top-10 unit. Linebacker Clay Matthews Jr. should be moving back to the outside where he belongs. Last year, Matthews only racked up 6.5 sacks because of his positioning. It's a number that could easily double in 2016.
On the other side is Julius Peppers. Peppers, 36, amassed another 10.5 sacks to lead the Packers last season. Peppers has 136 career sacks, ranking him ninth all-time and first among active players. With five more this season, Peppers would climb to fifth-all time, trailing only Bruce Smith, Reggie White, Kevin Greene, and Chris Doleman.
Factor in a secondary with a top-notch safety pairing in Morgan Burnett and Ha Ha Clinton-Dix, and the Packers are equipped to take back the NFC North and have the playoffs go through Lambeau Field.
For Rodgers, this could be his best chance to win a second ring. Without one, he'll still be remembered as one of the greats in the same breath as — Favre, Joe Namath and Drew Brees. With one more parade in Titletown, Rodgers joins the elite pantheon of Tom Brady, Joe Montana, Peyton Manning, Roger Staubach, and Johnny Unitas.
The time has come for Rodgers. Otherwise, it could very well be passing him by.
Schedule
Week 1 – at Jacksonville Jaguars
Week 2 – at Minnesota Vikings (Sun. night)
Week 3 – Detroit Lions
Week 4 – BYE
Week 5 – New York Giants (Sun. night)
Week 6 – Dallas Cowboys
Week 7 – Chicago Bears (Thurs.)
Week 8 – at Atlanta Falcons
Week 9 – Indianapolis Colts
Week 10 – at Tennessee Titans
Week 11 – at Washington Redskins (Sun. night)
Week 12 – at Philadelphia Eagles (Mon.)
Week 13 – Houston Texans
Week 14 – Seattle Seahawks
Week 15 – at Chicago Bears
Week 16 – Minnesota Vikings
Week 17 – at Detroit Lions
The Packers have to love this schedule, at least at the beginning. Green Bay gets to stay at home for a whopping five straight weeks, including a bye in the first week of October. Of those home dates, none are coming against playoff teams from 2015.
Green Bay does have a tough stretch in December with the Seahawks and Texans coming to town, followed by a cold-weather trip to Chicago. The Packers should be able to navigate this, however, with the one three-game road trip being manageable.
Draft class
Round 1 (27) – Kenny Clark, DT, UCLA
Round 2 (48) – Jason Spriggs, OT, Indiana
Round 3 (88) – Kyler Frackell, ILB, Utah State
Round 4 (131) – Blake Martinez, ILB, Stanford
Round 4 (137) – Dean Lowry, DE, Northwestern
Round 5 (163) – Trevor Davis, WR, California
Round 6 (200) – Kyle Murphy, OT, Stanford
The Packers rely on their drafts more than any other team in the league, and they seem to have found some quality prospects again. Clark is an athletic interior lineman who can immediately earn some snaps in the 3-4 scheme of Dom Capers, while Spriggs provides quality depth.
Frackell and Martinez are both going to contribute on special teams while one could see some snaps in subpackages. The rest of the selections are fliers, with Davis perhaps having a chance to steal some spotlights from the slow-to-emerge Ty Montgomery.
Offseason moves
Acquired
Jared Cook, TE (1 year, $2.75 million)
Lost
Casey Heyward, CB (SD – 3 years, $15 million)
B.J. Raji, NT (Retirement)
X-Factor
Can the run defense improve? Last year, Green Bay had no ability to stop the run, allowing 4.5 yards per carry to rank 29th in the league. The packers play ina  division with Adrian Peterson and the emerging Jeremy Langford, so being able to avoid big gains on the ground is a must.
The Packers did lose Raji to retirement, but the addition of Clark in the first round should help in this area. Green Bay also need Letroy Guion to step up on a consistent basis after showing flashes throughout the early portion of his career.
Bottom Line
This is a Super Bowl contender provided the defense isn't horrible – shouldn't be – and the offensive line stays healthy. When you have Rodgers, Lacy, Nelson and Cobb, the offense is going to be one of the best in the business.
After finishing as a wild card team last year, the Packers are trying to regain their mantle as the best in the North. It won't be easy, but if a few things break right for the Pack in 2016, Green Bay stands a great chance of heading to Super Bowl LI.
This article originally appeared on