Packers lose to Redskins in Week 11: Quick reactions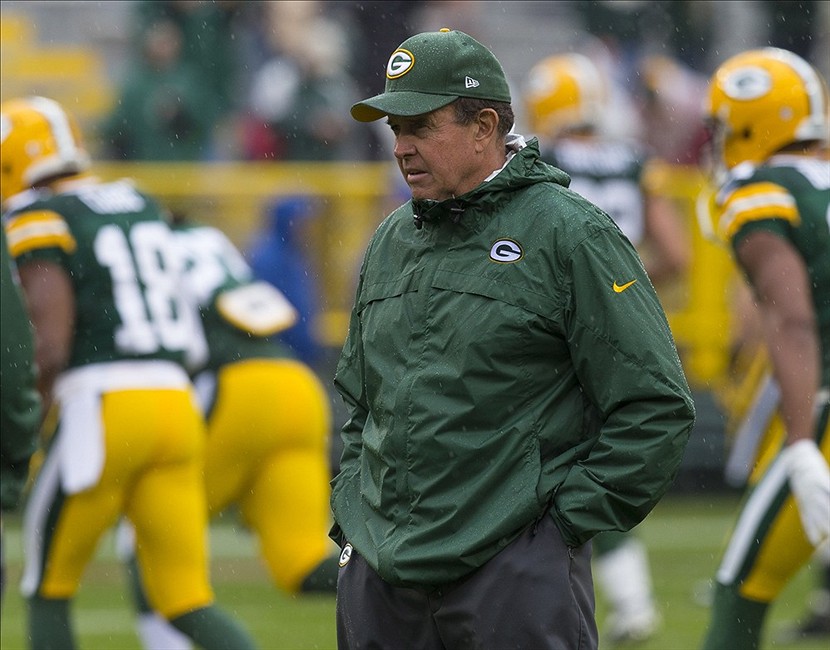 The Packers' disastrous season continued careering out of control on Sunday night as they dropped a 42-24 decision to the Washington Redskins at FedEx Field. The loss sent the Packers to 4-6 on the year. Here's my quick reactions.
The Packers' corners are completely lacking in athleticism. Ladarius Gunter, Quentin Rollins, and Micah Hyde have an average 40 yard dash time of 4.61. Each of these three corners was totally overmatched on downfield routes Sunday night.
With that being the case, Dom Capers really needs to give these guys more help. Less safety blitzes, please.
Come to think of it, the cornerback situation is a microcosm of this entire season. First, Ted Thompson fails to provide enough talent. Then, injuries hit and force underwhelming players onto the field. Finally, coaches fail to adjust for the lack of talent.
Terrible start, but a pretty good game from Aaron Rodgers and the offense. Jared Cook especially was very good (other than the game-altering fumble, of course), which is a promising sign for the rest of the season.
Ty Montgomery is a better running back than James Starks. Montgomery looks to deliver hits and fall forward, while Starks always is bouncing runs outside and trying to hit a huge play.
Clay Matthews returns, and Nick Perry goes back to being a force. Hard to tell if that's correlation or causation. Matthews himself didn't do much.
The biggest injury of this year has definitely been Sam Shields. The secondary misses him in the worst way.
Blame for this Packers' season: 1-Ted Thompson. 2- Injuries. 3/4- Mike McCarthy/Dom Capers. 8,234- Aaron Rodgers.
I think Thompson is safe and I'm not sure about McCarthy, but I would definitely be surprised if Capers survived this season.
Pretty much must-win territory every week from here on out. Maybe if Damarious Randall returns next week, the defense can pull themselves together. But I wouldn't count on it.
It looks like the Packers will have a pick in the top half of the draft for the first time in a while, though. They really need cornerbacks, wide receivers and a running back. Hopefully Thompson doesn't overthink it.
This article originally appeared on