Packers at Titans: 3 things we learned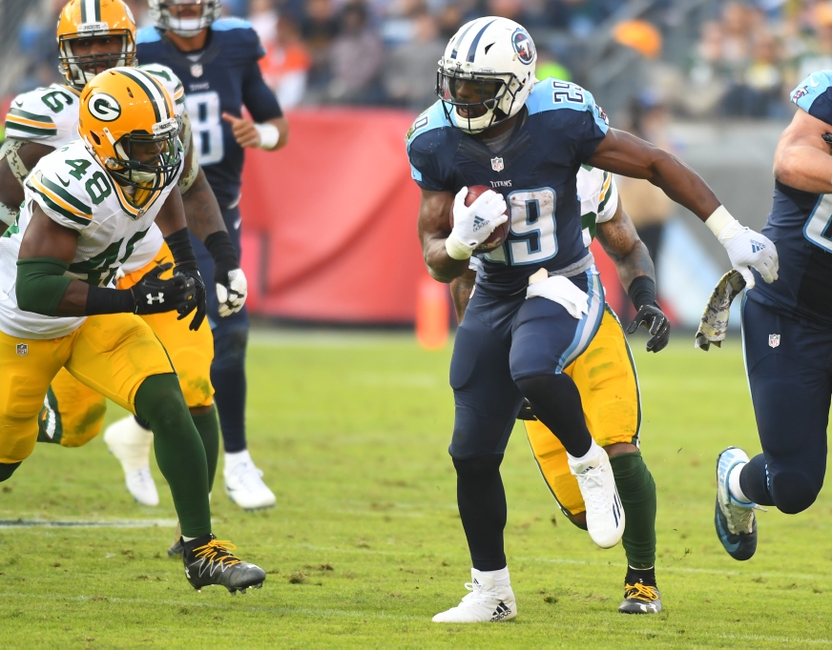 The Tennessee Titans opened up a big second-quarter lead and coasted to a victory over the Green Bay Packers. Here are three takeaways from that contest.
If you aren't convinced that the Tennessee Titans are one of the rapidly improving teams in the league, Sunday may have changed your mind.
Mike Mularkey's club toyed with the visiting Green Bay Packers, posting a 47-25 victory over the perennial playoff contenders. Quarterback Marcus Mariota, running back DeMarco Murray and outside linebacker Brian Orakpo all had big days in the team's convincing victory.
Ad as usual, we learned plenty from both clubs this weekend.
1. Green Bay's defense is in freefall
The Packers scored 25 points and still lost by 22. And that's what happens when you fall behind 35-10 in the second quarter and you simply fail to stop the opposing defense for the majority of the afternoon. For the third consecutive game and the fourth time in five outings, Green Bay has allowed 30-plus points. Dom Capers' unit began the year shutting down teams on the ground but that has now gone by the wayside as well. In their last three games, the Pack is averaging 27.6 points per tilt and have dropped all three contests.
2. Marcus Mariota has developed some consistency
Talk about a hot hand? As a rookie in 2015, Mariota played and started in 12 games. He threw 19 touchdown passes and was picked off 10 times.
In 10 outings this season, the second-year pro looks like a very confident passer these days. Against the Packers, he struck for four touchdowns through the air. It marked the sixth straight game he's thrown for two or more scores. Mariota has now totaled 21 TD passes compared to just eight picks this season. Win or lose, the talented young performer is producing on a weekly basis and the Titans are a much better offensive unit due to his improving play.
3. DeMarco Murray looks better than ever
One year after leading the league in rushing and capturing NFL Offensive Player of the Year honors as a member of the Dallas Cowboys, Murray was wasting away with the Philadelphia Eagles. In 15 games with the Birds, he ran for 702 yards and six scores on 193 carries. In 10 games with the Titans this season, he's totaled 191 attempts for 930 yards and eight touchdowns. On Sunday against the Packers, Murray scored for the fifth consecutive game and also threw for a score to boot. He's been quite the acquisition for this rebuilding team.
More from FanSided
This article originally appeared on