Packers at Eagles Recap, Highlights, Final Score, More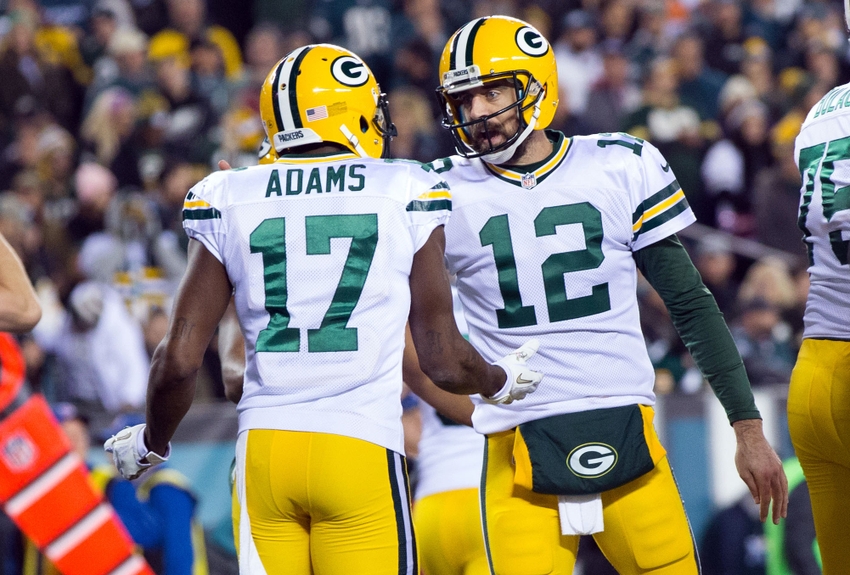 The Green Bay Packers stunned the Philadelphia crowd as they knocked off the Philadelphia Eagles on Monday Night Football in Week 12.

27

13
On Monday Night Football, Aaron Rodgers and the Green Bay Packers came to play. As they came into their Week 12 matchup with the Philadelphia Eagles, the Packers had lost four-straight games and their season was on the line.
The pressure did not get to Rodgers, who started fast and led his team on an impressive 10-play, 75-yard touchdown drive. The touchdown was a pass from Rodgers to Packers wide receiver Davante Adams and put Green Bay up 7-0.
Philadelphia and their rookie quarterback Carson Wentz started hot as well, going on an 11-play drive that took up 6:11, while going 81 yards. It was capped off by Wentz showing off his wheels and diving into the end zone for a touchdown, tying the game at seven.
That was about all the Eagles offense would do all game as the Green Bay defense stepped up against the minimal offensive weapons Philadelphia has. Rodgers consistently carved through the Eagles secondary, especially on third down. The quarterback and his offense went 10-of-14 on third down in the game and it wore down the Eagles defense.
Rodgers found Adams for another touchdown later in the game Green Bay also added a rushing touchdown in the fourth quarter to seal the game. It was a game Green Bay needed and they delivered for the fans on Monday Night Football.
Three Stars
Aaron Rodgers, Packers (30-39, 313 yards, 2 TDs) — Rodgers balled out against the Eagles defense.
Davante Adams, Packers — Adams crushed the Eagles, catching five passes for 113 yards and two scores. 
Green Bay Packers Defense — They held the Eagles to 13 points, had an interception, and sacked Carson Wentz four times. 
Highlights
Next Game
The Packers look to stay in the playoff hunt with a Week 13 matchup against the Houston Texans, while the Eagles look to remain respectable against the Cincinnati Bengals.
This article originally appeared on