One staggering stat shows how important undrafted players are in the NFL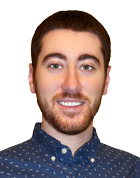 In the NFL, it's not about where you came from or when you were drafted. Some of the league's best players were picked late in the draft – Tom Brady, Richard Sherman, Josh Norman, Robert Mathis – while other greats weren't drafted at all.
Among those that went undrafted are Tony Romo, Arian Foster, Chris Harris Jr. and Antonio Gates, all of whom have gone on to have very successful careers. They're not the only players to slip through the draft cracks, though.
According to the Elias Sports Bureau, there are more undrafted players in the NFL right now than there are first- and second-rounders combined.
Hope for underdogs: There are more undrafted free agents on NFL rosters today (481) than 1st- and 2nd-round picks combined (480), per Elias.

— Adam Schefter (@AdamSchefter) September 5, 2016
That statistic is absolutely staggering, given the fact that first- and second-round picks are the ones who get most of the attention in the NFL. Undrafted rookies have proved time and time again that they're almost equally valuable to those taken in the early rounds, and this stat shows just that.
If there's one thing to be learned here it's that those who don't get undrafted should never give up on their dreams.