Odell Beckham Jr. will never be Michael Jackson (Video)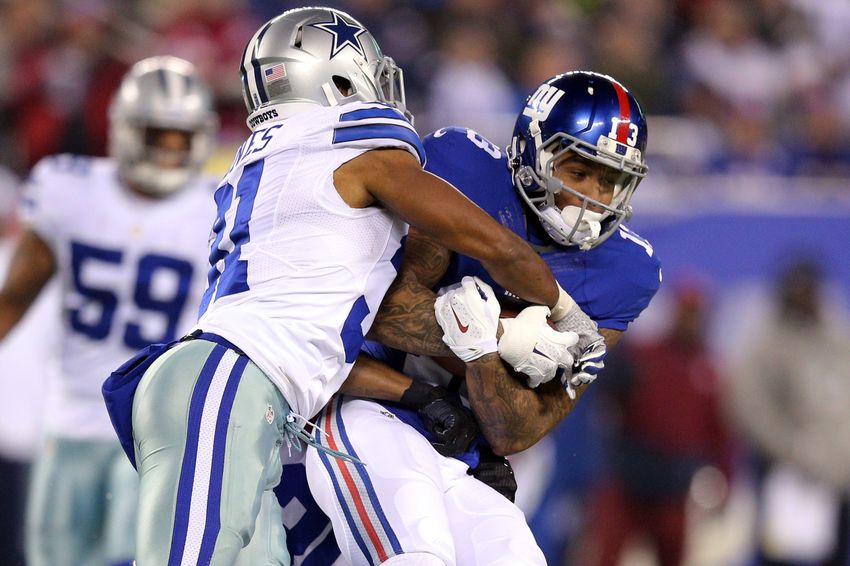 Odell Beckham Jr. scores a ridiculous 61-yard touchdown against the Dallas Cowboys. That was awesome. His imitation of Michael Jackson's moonwalk was not.
The New York Giants have a superstar at wide receiver in Odell Beckham Jr. New York has never had a wide receiver been more Big Apple than Beckham. He is usually the most talented player on every football field he steps on.
However, he may need to work on his dance moves in the end zone in the coming weeks. After eviscerating the Dallas Cowboys on a 61-yard touchdown on Sunday Night Football, Beckham decided to do Michael Jackson's moonwalk in the end zone. It was horrible.
🏃💨 @OBJ_3 #DALvsNYG pic.twitter.com/0xLqkiQafc

— NFL (@NFL) December 12, 2016
He whipped his leg out pretty well like the King of Pop used to do. However, when Beckham went in reverse, it looked like every preteen in America who has ever tried to do the moonwalk in tube socks on their mom's linoleum floor.
It was a huge touchdown for the Giants, as it put New York up 10-7 after the made PAT on the 11-1 Cowboys. Beckham had every reason to celebrate for putting up six on the rival Cowboys at home on primetime television.
The NFL hates premeditated celebrations. This didn't seem premeditated, but Beckham needs to refine his moonwalking abilities before bringing that out on primetime television again.
The moonwalk is about as cliché of a dance move there has ever been. He could have done the sprinkler, the mash potato, Da Dip, or even The Twist like Chubby Checker. Going with the moonwalk has a razor-thin margin for error. While it was frigid in East Rutherford on Sunday Night Football, there wasn't the necessary ice on the field to glide like the King of Pop on the MetLife Stadium turf. Shamone!
This article originally appeared on