Odell Beckham, Jr. slices through Eagles for TD (Video)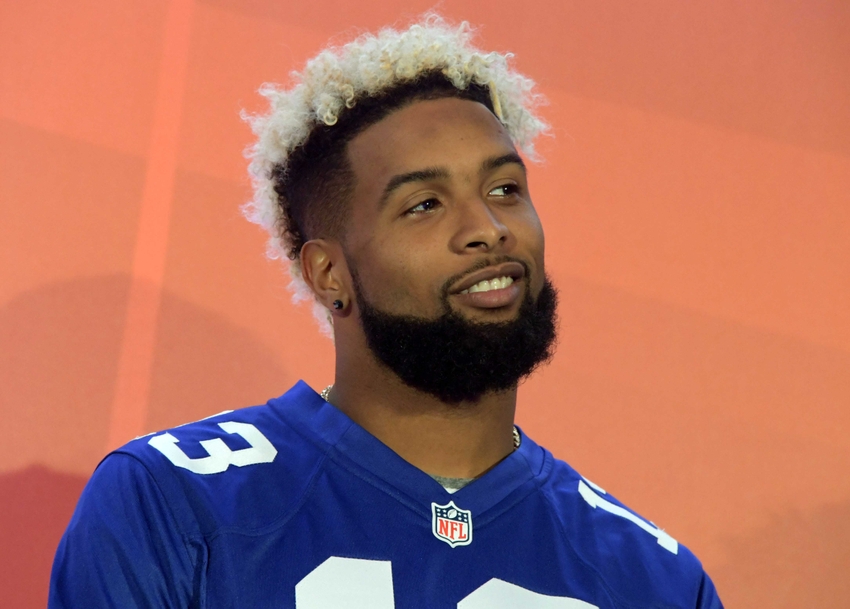 Odell Beckham, Jr. gets into the end zone easily on this touchdown reception from quarterback Eli Manning to score first on the rival Philadelphia Eagles.
A huge NFC East rivalry game was on the slate in Week 9 of the 2016 NFL season. The New York Giants (4-3) hosted their arch nemesis Philadelphia Eagles (4-3) on Sunday afternoon. Philadelphia quarterback Carson Wentz threw interceptions on his first two possessions.
Two plays after Wentz's first terrible interception to Giants safety Landon Collins, New York was able to get on the board on this 26-yard touchdown pass from Eli Manning to Odell Beckham, Jr.
.@OBJ_3 in open field?
SEE YA!

Touchdown, @Giants! #PHIvsNYG https://t.co/3fkH61SDgu

— NFL (@NFL) November 6, 2016
It was a second and five from the Philadelphia 26-yard line. Manning would find Beckham wide open on a short slant pass at the Eagles' 20-yard line. Beckham would slip one tackle to get into the end zone fairly easily. New York would lead Philadelphia 7-0 after the made Robbie Gould PAT.
This game was expected to be close, but it may not be if Wentz keeps making awful decisions with the football. Manning is growing in his third year in the Ben McAdoo offense with the Giants.
These NFC East games are going to be crucial in deciding who makes it into the NFC Playoffs. At the halfway point in 2016, the NFC East is likely to get at least one Wild Card team in. All four teams in the NFC East were above .500 entering play on Sunday in Week 9.
If Philadelphia drops this game, the Eagles will have lost four of their last five games. With the NFC East being as tight as it is, dropping games within the division are going to knock good teams like the Eagles of playoff contention in the NFC. It's not a good start for the Eagles.
More from FanSided
This article originally appeared on