Marshawn Lynch's store drops a major hint that he'll play for the Raiders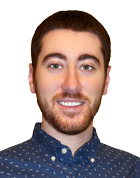 Marshawn Lynch has been in the news fairly often in recent weeks, with reports swirling that he'll unretire to play for the Oakland Raiders. He visited the team's facility this week, fueling speculation of a return, and on Friday his website dropped a major hint at his future plans.
As pointed out by SilverAndBlackPride.com, Lynch's store, Beast Mode Online, features four new pieces of apparel. Interestingly enough, they're all Oakland-themed in black and silver. Two of the shirts even feature a silver and black helmet with Lynch's logo on it.
Now, this doesn't definitively mean Lynch is returning to the Raiders. It could just be that he's supporting his hometown of Oakland. There's almost no chance that's the case, though.
THERE'S A SHIRT THAT SAYS "BEAST MODE OAKLAND" ON IT!
Take this with a grain of salt if you wish, but with Lynch reportedly telling the Raiders he plans to unretire, a return to the NFL with his hometown team seems inevitable.