Oakland Raiders Rise in Forbes NFL Team Value Rankings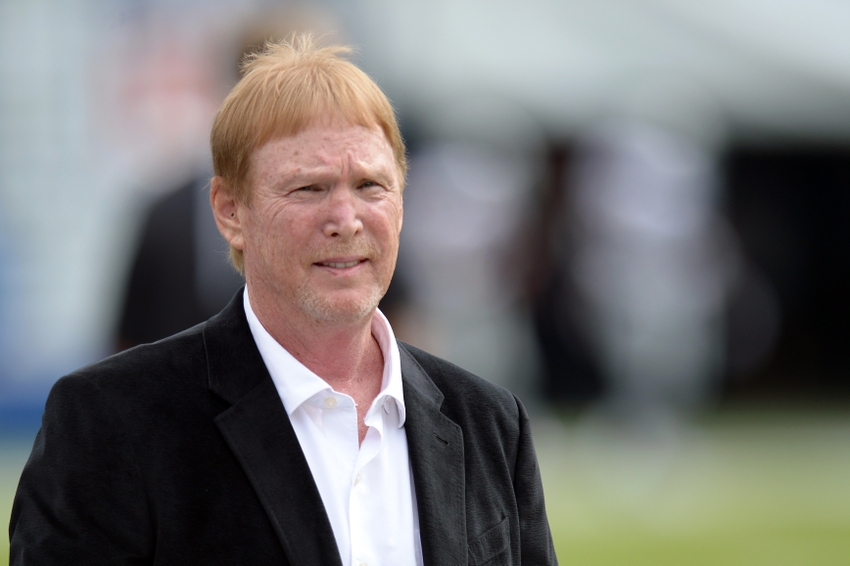 Forbes has released its annual list of NFL team valuation rankings, and the Oakland Raiders have seen a significant rise in the rankings.
In the 19th year that Forbes has done NFL team valuations, the Oakland Raiders have been a mainstay on the bottom of the rankings for the last 13 years.
But it's a new year, and Oakland is no longer in the cellar of Forbes' team valuations.
In the 2015 edition, Oakland ranked 31st out of 32 teams. Forbes pegged the Raiders with a value of $1.43B, with revenue in the previous year at $285M.
In the 2016 edition, released today, Oakland is ranked 20th. Forbes gives the Raiders a valuation of $2.1B, with revenue in the previous year at $301M.
This is a 47% increase year-over-year, quite a significant jump. Per Forbes, that increase is greatly higher than the league average:
Relocation and new stadiums drove NFL team values 19% higher over the past year, to an average of $2.34 billion.
Oakland is still trying to figure out where they will play their homes game long-term, and while excitement about the on-field product is high, the team still needs to prove itself as a winning franchise. So why the big jump in value?
Per Forbes, the increase in valuation may be a result in anticipation of getting a new stadium than anything else:
The Raiders generated the lowest revenue ($301 million) in the league in 2015. But not for too long. The team will either have a new stadium in Oakland, move in with the Rams, or relocate to Las Vegas. Either way, these options make the team worth $2.1 billion.
So while that may be jumping a gun a little bit, the Raiders are going to get a new stadium at some point. Somewhere. Eventually. Maybe.
Regardless, it's nice to see the team trending up, both on and off the field.
More from Just Blog Baby
This article originally appeared on