Oakland Raiders Ranked 3rd in ESPN's NFL Power Rankings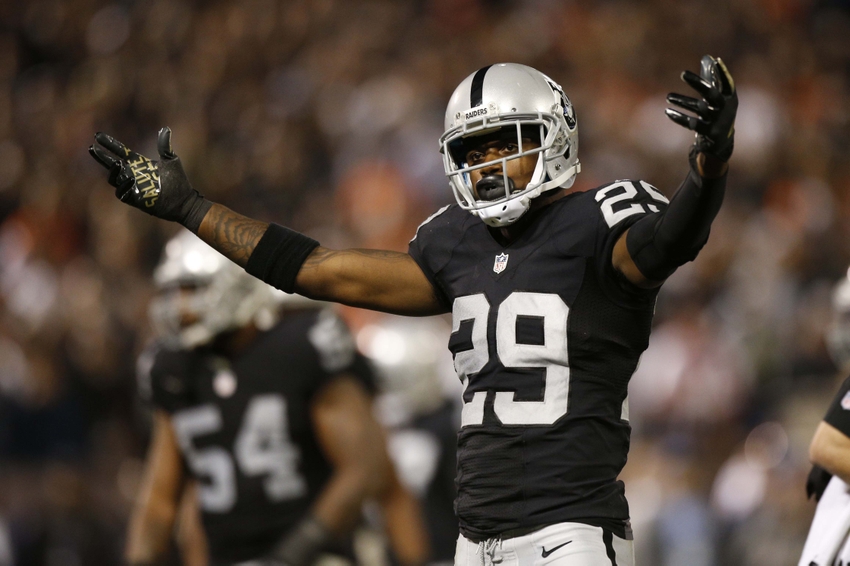 Week 10 edition of where the Oakland Raiders land on ESPN's NFL Power Rankings.
The Oakland Raiders are 7-2, which puts them in first place in the AFC West and tied for the most wins in the NFL. But where does that put them in ESPN's weekly NFL Power Rankings?
3rd.
It's been an incredible season thus far for the Raiders, and after a thorough dismantling of the Denver Broncos last Sunday night, they've proven themselves to be contenders.
We've been tracking each week how ESPN is ranking the Raiders in their power rankings. They have floated just outside of the top ten for much of the season, but at this point, there is no denying Oakland's deserved place in the rankings.
Here is what ESPN had to say to go along with Oakland's ranking:
1st: Through nine weeks, the Raiders are in sole possession of first place in the AFC West for the first time since Week 12 in 2011. They missed the playoffs that season, but this year could be different.
81 percent: NFL FPI gives the Raiders an 81 percent chance of making the playoffs. The Raiders haven't made the playoffs since 2002, when they lost to Tampa Bay in the Super Bowl.
ESPN makes note of what everyone is thinking…playoffs. Is this the year the drought finally ends? It seems likely, but the team has to finish strong to make it happen.
This is the highest ESPN has ranked Oakland since Week 16 of the 2002 season, when they were ranked 5th. The next highest ranking after that has been 6th, which happened in 2002, as well as last week.
So needless to say, it's been a long time coming.
http://justblogbaby.com/2016/11/12/raider-nation-nominated-in-fansideds-fandom-250/
More from Just Blog Baby
This article originally appeared on