Oakland Raiders Ranked 2nd in ESPN's NFL Power Rankings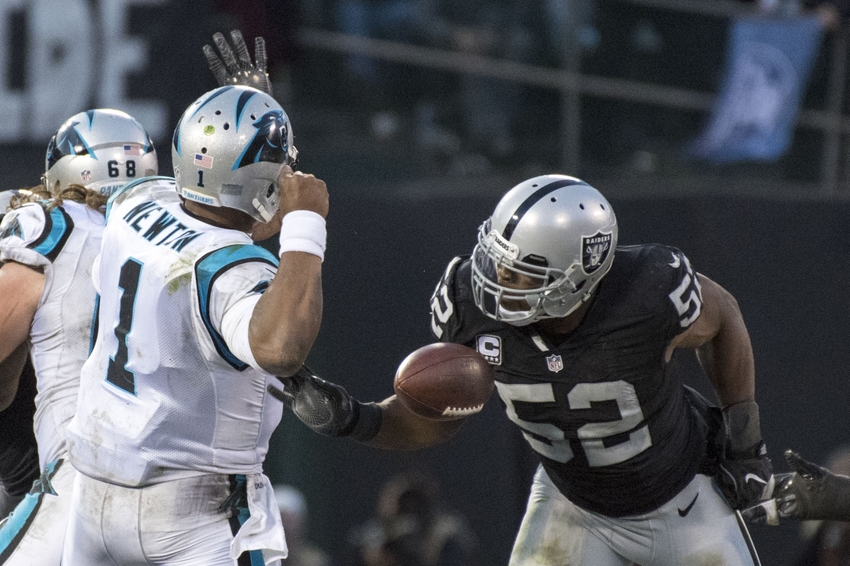 Week 13 edition of where the Oakland Raiders land on ESPN's NFL Power Rankings.
Our Oakland Raiders are 9-2. It's crazy to say, but this team is legit. They are the front-runners in the AFC West and the current #2 seed in the AFC. So where do they rank in ESPN's NFL Power Rankings?
We've been tracking each week how ESPN is ranking the Raiders in their power rankings. They have floated just outside of the top ten for much of the season, and were ranked as high as 3rd after embarrassing Denver.
The bye week saw them drop to 6th, and then they moved back up to 4th following the win against Houston.
Now that the Raiders have moved to 9-2 on the season, where does ESPN have them ranked?
The answer…2nd.
The last time Oakland was ranked this high in the power rankings by ESPN was Week 17 of the 2002 season.
Here is what ESPN had to say about Oakland's ranking:
The Raiders have clinched their first winning season since 2002, thanks to Derek Carr's late-game heroics. Carr has 13 game-tying or go-ahead touchdown passes in the fourth quarter or overtime the past two seasons, six more than any other QB, according to the Elias Sports Bureau.
That's quite the stat. And it's obviously a huge reason why this team has had so much success. Let's see if the magical season can continue against Buffalo.
http://justblogbaby.com/2016/11/29/jbb-raiders-podcast-panthers-recap-bills-preview/
More from Just Blog Baby
This article originally appeared on