DJ Hayden looks like the weak link on the Raiders' defense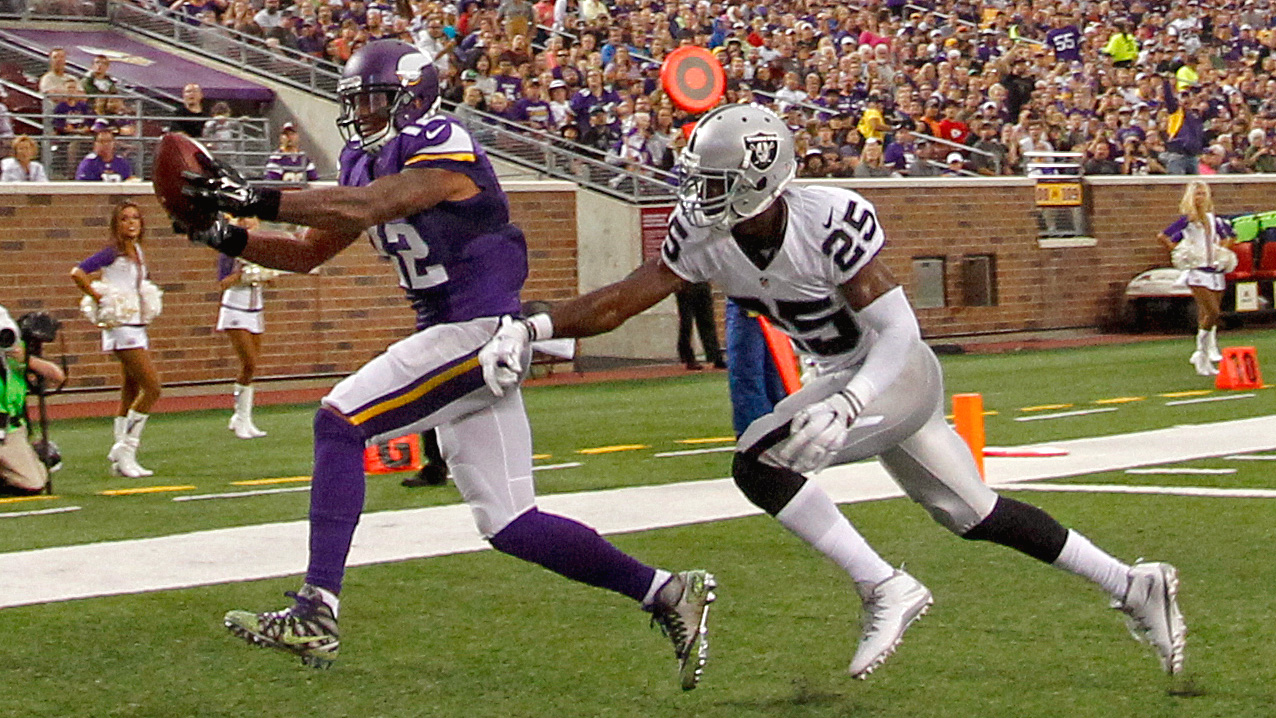 DJ Hayden has looked more bust than ballplayer at Raiders camp this summer.
His last outing against the Minnesota Vikings didn't help his case. The former 12th overall pick was regularly beaten, penalized, and frustrated against an offense not known for its aerial supremacy.
It all culminated in the following 10-yard touchdown pass. Hayden never even turned to see the Teddy Bridgewater-thrown pass coming.
.@teddyb_h2o throwing TDs over perfect coverage like he's got "Top 10 QB" on the brain. #OAKvsMIN http://t.co/uiMKFf1jCY

— NFL (@NFL) August 23, 2015
Oakland needs Hayden to reverse this trend of troubling coverage. They're already razor-thin at cornerback and need a player who won't throw a wrench in their new defensive game plans.
(h/t ESPN)