Oakland Raiders May Have a Huge Break For Week 12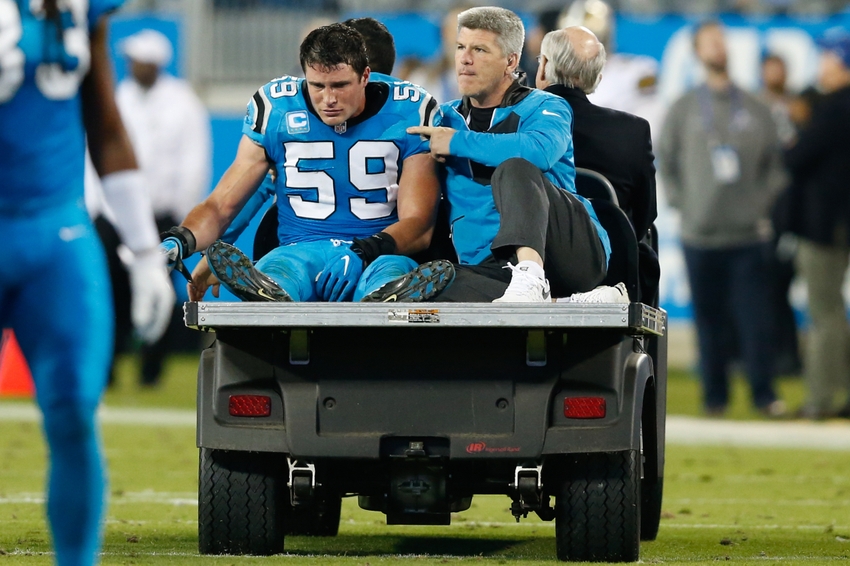 The Oakland Raiders will play a surging Carolina Panthers team in Week 12. But they could be facing a Panthers team minus defensive star MLB Luke Kuechly.
There are a lot of Oakland Raiders fans that complained about the schedule for Week 12. That's because they will play the Carolina Panthers on 13 days rest on a short week for them. But something happened on Thursday night that might change things.
MLB Luke Kuechly was carted off the field after suffering an injury late in the fourth quarter. The way Kuechly was in crying uncontrollably, it looked like a serious, season-ending injury. The injury may not be season-ending but it is indeed serious, given the repercussions later on in life.
Kuechly's passion for the game runs so high, he doesn't want to miss a minute out there. Then there's the 34 days he was out early last season when he was slow to recover from a concussion. Having another one this season puts him in unknown territory.
More from With the First Pick
The three-time All-Pro was dominant against the New Orleans Saints with 14 tackles before the injury. He and the Panthers defense have been humming lately, giving up an average of 13.4 points the last four games. They were just starting to look like the 2015 team.
This isn't the kind of break the Raiders wanted, no one does, but it could be a huge break. He is the heart and soul of the Panthers' defense and most valuable player on the team this year. As of right now, they are the most dangerous 4-6 team in the NFL.
But hat could change with this week's concussion protocol. So the Raiders have to beat the Houston Texans Monday night and come out of it healthy as possible.
Stay tuned!
This article originally appeared on