Raiders punter Marquette King calls out Bills' 'snitch' on Twitter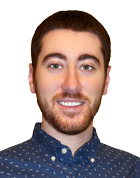 There's a new movement in the NFL, and it involves punters. The most overlooked position in football is making a strong comeback one dance at a time, led by two guys: Marquette King and Pat McAfee.
King, the Raiders' punter, has made punting cool again — wait, was it ever cool before? — dancing after big boots and brilliant fakes. However, on Sunday against the Bills, he nearly cost his team. After drawing a penalty by Buffalo for running into the kicker, King picked up the flag and danced with it. He spiked it to the ground afterward, thus drawing a penalty on himself.
The Raiders were fortunate to keep possession and hold on to a 14-point victory, but King wasn't pleased with the flag. Though he may not have understood why he was penalized initially, he found out after the game and pointed it out on Twitter.
That's Nickell Robey-Coleman pointing to King, drawing the official's attention to the dancing punter. Note to Raiders opponents: Don't snitch on Marquette King or he will put you on blast.
Hey @MarquetteKing, we loved your celebration.@RAIDERS #RaiderNation pic.twitter.com/XLG0Yl2xxx

— Good Morning America (@GMA) December 5, 2016
Oooooo so that's how I got caught… 😏 pic.twitter.com/VPuvLWcvFK

— Marquette King (@MarquetteKing) December 5, 2016