Derek Carr says fans who quit after Vegas move aren't 'true Raiders fans'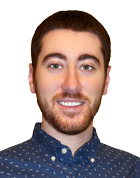 The Oakland Raiders aren't the first NFL team to change cities. In fact, this isn't even the first time they're leaving Oakland. Losing a team is an experience fans in the Bay Area are all too familiar with, and it's certainly not something they enjoy.
Quarterback Derek Carr understands that, seeing as the move will be hard for him, too – being a California kid – but he doesn't think the true fans will turn away. And those who do stop supporting the Raiders, in his mind, aren't real supporters of the team.
"We're not going to split up like you've seen other cities do," he said, via the Mercury News. "We're not going to do things like that. For the ones that do, I don't really believe that they're true Raider fans. I feel their hurt. I'm with you. I hurt, too. But at the same time, we're all in this together and we're just going to do it together."
Fans in Vegas are understandably excited about the Raiders moving to Sin City, giving them their first professional football team. Banners hung along the Strip and fans were wearing Las Vegas Raiders gear immediately after the move was approved.
But some fans in Oakland had a very different reaction to the franchise leaving for Vegas, a few even burning their jerseys out of frustration. As far as Carr is concerned, it'll be a small number of fans who stop supporting the Raiders.
"Out of like 1,000 people, you're going to get one or two that have something to say and that's with everything," he said. "Hopefully y'all don't focus on that kind of stuff because there's the 99 percent that are loyal, faithful fans that are going to ride with us wherever we're at."
Carr clarified on Twitter afterwards how much he cares about fans, to ensure he wasn't misunderstood at all.
Just in case I was misunderstood…I love ALL Raider fans, wherever they are from…. We are in this together, always! #RaiderNation

— Derek Carr (@derekcarrqb) April 18, 2017
It'll be a few years before the Raiders move to Las Vegas, so fans in Oakland will still be able to support their team for a little while. But unfortunately, that won't make their departure any easier to deal with.