Ice Cube treats Raiders to a sneak peek of 'Straight Outta Compton'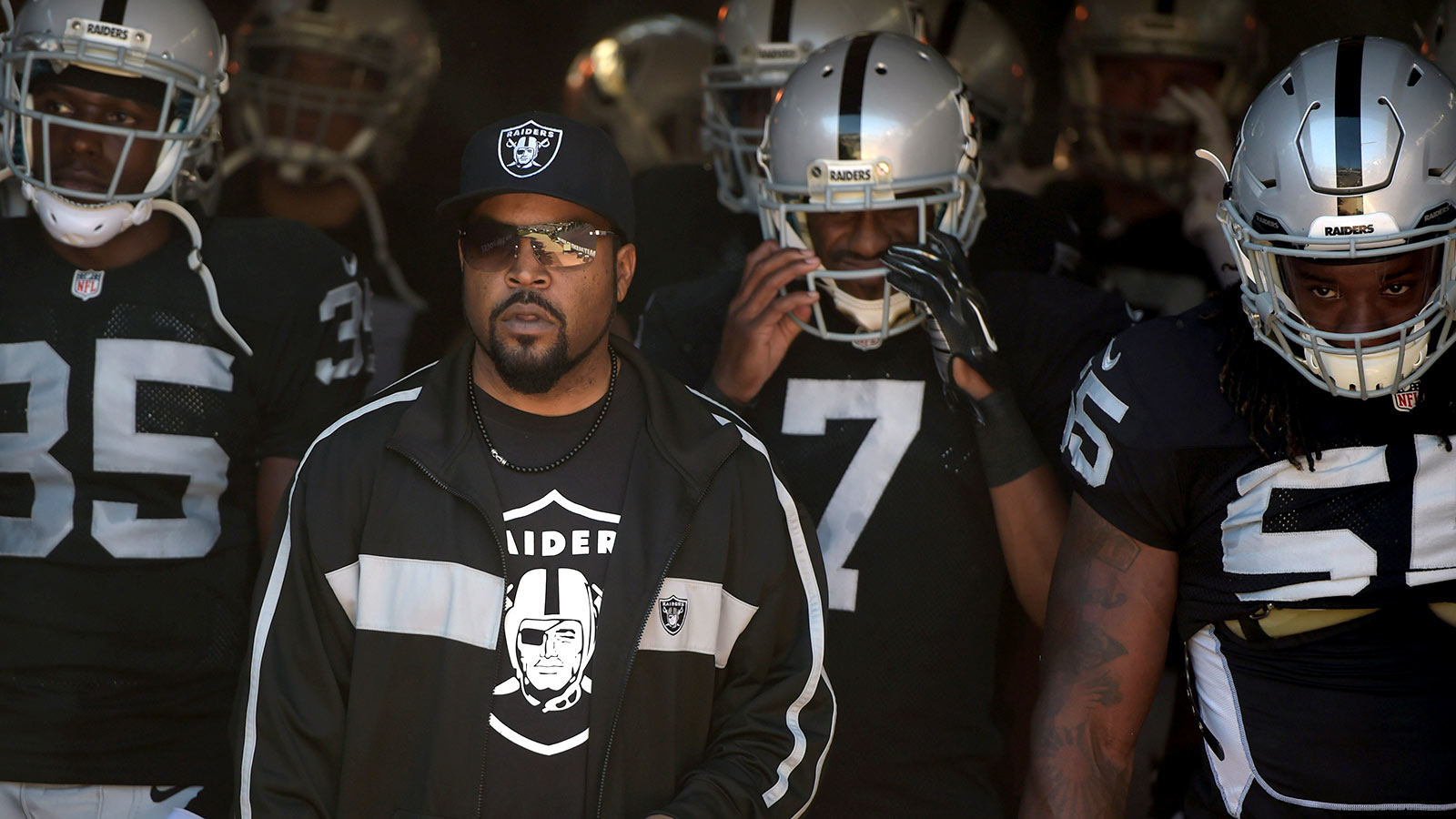 One of the Raiders' biggest celebrity fans sent his team a little gift before their first preseason game.
Rapper Ice Cube, who supported the Raiders since their Los Angeles days, hooked the Silver & Black up with a pre-screening of his movie, "Straight Outta Compton."
Man! Straight Outta Compton!! Must see!! Thanks @icecube !

— Khalil Mack (@52Mack_) August 13, 2015
Man that movie is CRAZY. A MUST SEE #StraightOuttaCompton

— Justin Tuck (@JustinTuck) August 13, 2015
S/O to @icecube for hooking the team up with the prescreen.

— Papi Valles (@big_black5) August 13, 2015
The biographical film details the early days of NWA. Their rise coincides with the rise in hip hop culture, of which the Raiders played a central role in L.A.
Ice Cube has always been a staunch Raiders supporter. He directed a 30 for 30 film about the team called "Straight Outta L.A" and wrote a Raiders theme song.