Oakland Raiders Face Serious Health Risks In Mexico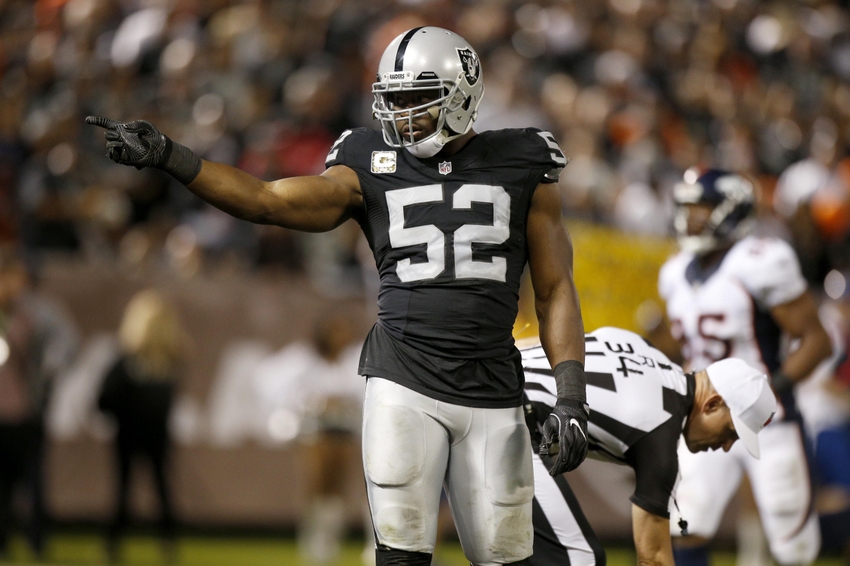 On the surface the Oakland Raiders and Houston Texans playing an NFL football game in Mexico City is great for the expansion of the game.
A California team and a Texas team, among the most visible for fans across the border, will hopefully put on a showcase. There's no reason to think they won't. Both teams feature exciting young offenses that can put up a lot of points at a moments notice. Each are trying to maintain slim leads in their respective divisions, so there is plenty of incentive to play well. It's the perfect recipe for an exciting game. Just what the league wants.
Unfortunately there are fears that the consequences could be disastrous for the players. This isn't like the jaunts teams have made over to London every year. Though Mexico City is closer in distance, it presents unique challenges. This includes a series of significant health risks that could have nasty effects. USA Today helped explain just what the Raiders are in for.
Azteca Stadium sits at 7,280 feet above sea level, higher than Denver's Sports Authority Field at Mile High, which is by far the NFL's most-elevated venue at 5,280 feet. The height, plus the atmospheric conditions of Mexico's capital, could cause significant issues for the players.

"Azteca Stadium is the worst place to ever play a sporting event."

"You can't breathe. The pollution is so bad that if you don't have some form of rain that's brought all that down you are going to be sucking wind.

"They (will) break a record for how many oxygen masks they have on the sidelines. The combination of being that high up with pollution is just devastating to the body."
The Raiders have experience play at high altitudes thanks to their long-time rivalry with Denver. That's not the more serious problem. Anybody who understands modern environment knows excessive exposure to pollution can cause a variety of health issues. This can be especially true when the breathing is deep and heavy from prolonged physical activity.
One just hopes the league is taking every precaution with these challenges. In a world that is more health conscious than ever, especially regarding football, it can ill-afford any significant  issues to arise from this little adventure down south. The Oakland Raiders know how serious it can get and have every reason to protect their investments. This has a chance to be their first playoff season in 14 years. Who wants to let a campaigning trip ruin that?
Here's hoping nobody comes out of it with any big problems.
This article originally appeared on