Derek Carr was hilariously polite when asked about his pinkie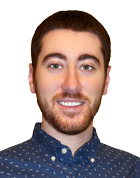 Derek Carr suffered a fairly gruesome finger injury on Sunday against the Panthers as his pinkie was bent awkwardly, popping it out of place. Carr finished the game with a glove despite the injury being the most painful he's ever suffered, leading the Raiders to victory.
Understandably, reporters were eager to ask Carr about the most important pinkie in the Bay Area. Carr, by the same token, was happy to field questions about it.
Reporter: "How's the finger feel?"
Carr: "It's great, thank you for asking."
Reporter: "Does it alter the grip or throwing motion?"
Carr: "It's doing great, how's yours?"
As you can see in the video above, Carr was especially jovial, yet somewhat Bill Belichick-ian. It wasn't "We're onto Cincinnati," but Carr's responses were short and sweet with a dash of sarcasm.
That's not a bad thing. It's actually hilarious that he asked a reporter about his finger. More players need to talk to the media like this, considering he was just having fun with a bizarre situation.
Carr was especially pleased to hear that his finger has a Twitter account.
"I did not see that, but that's awesome."