Raiders' Carr not worried about his own Geno Smith incident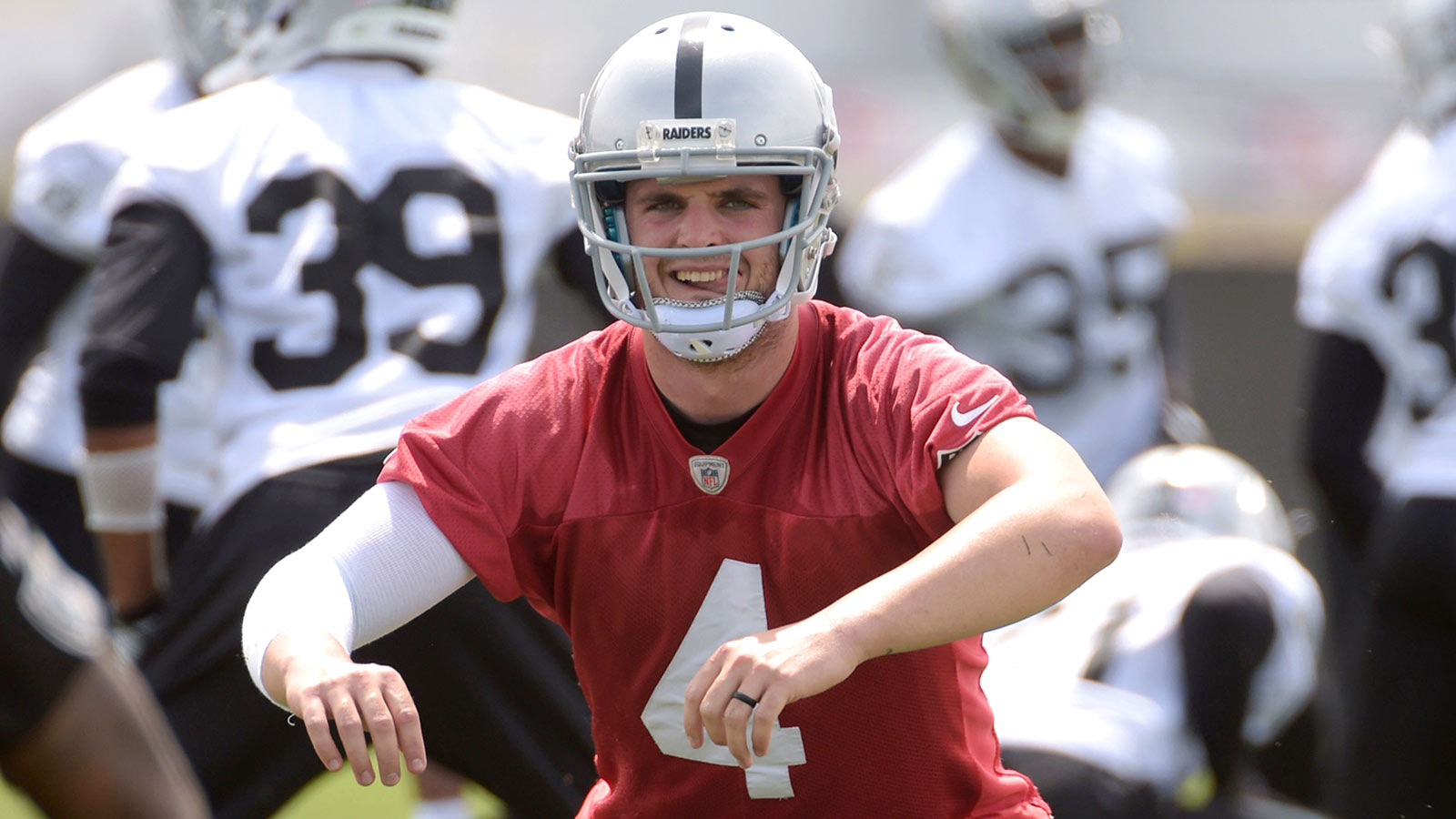 Derek Carr won over the Raiders' locker room in only one calendar year.
The idea of a teammate swinging at him — like what happened with Geno Smith in the Jets' locker room — is preposterous now that Carr's teammates know what he's about.
"If someone did that to Carr, they'd have to see me next," left tackle Donald Penn told Inside Bay Area. "And then probably the rest of the O-line."
Penn speaks for the entire locker room. In just his second season, Carr has become the unquestioned leader of the Raiders.
In between offseason training, the second-year quarterback has organized team workouts. He's attended teammate charity events. And he's strived to make new Raiders feel at home on his team.
He's even softened "character issue" players — like new receiver Michael Crabtree. The former 49er wasn't known for his geniality across the Bay, but after Monday's practice, he posted for goofy pictures with Carr and others.
The Raiders' locker room has never been the picture of serenity throughout their storied NFL history. But new head coach Jack Del Rio knows this for sure — none of his players will touch Derek Carr.
"I just can't imagine anybody feeling that way toward Derek," head coach Jack Del Rio told Inside Bay Area. "It's just a shocking thing to see from afar."