Derek Carr fell for his brother David Carr's ridiculous prank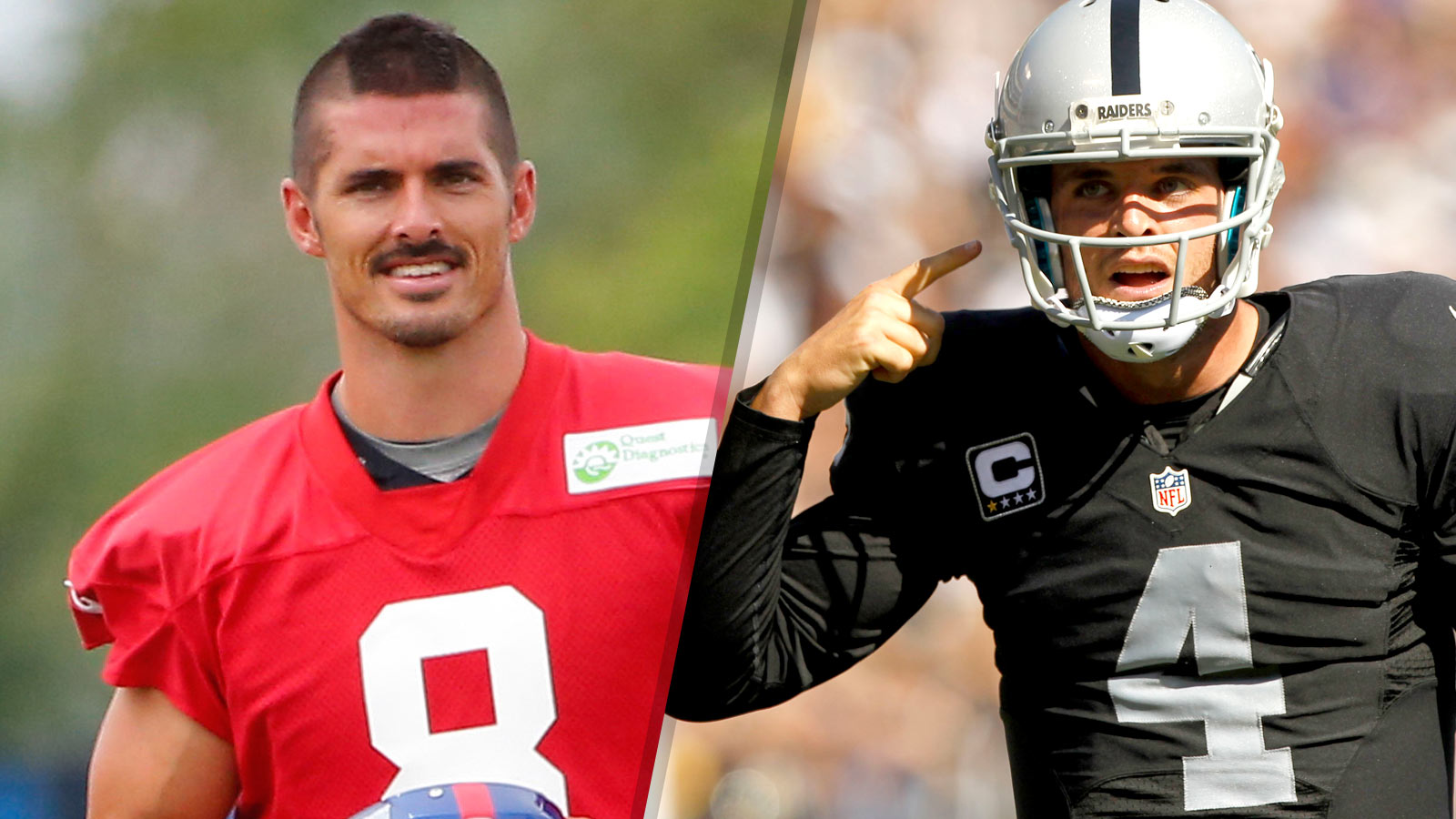 Derek Carr credits his older brother with helping him adjust to NFL quarterbacking.
When they're off the field, former No. 1 overall pick Derek Carr isn't so trustworthy. In fact, he's just an older brother.
Case in point: David once dared a 10-year-old Derek to slap their brother Darren, a 6-foot-6, 320-pound defensive lineman, in the face. Derek did it — and immediately regretted it.
"Dave didn't even help me," Derek told the Dan Le Batard Show. "He just watched Darren grab me and throw me through the wall."
It turns out Derek's taken hits from NFL-sized linemen since he was a kid. Perhaps it was all part of David's training regimen.
(h/t ESPN)
MORE NEWS:
Want stories delivered to you? Sign up for our NFL newsletters.