Report: Raiders looking to sign Derek Carr to monstrous extension in offseason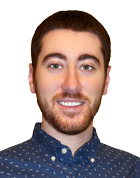 The Oakland Raiders have been vying to find a franchise quarterback for more than a decade. They've gone through several players at the helm over the past 15-plus years, failing to shore up the most important position in sports since Rich Gannon was the starter from 1999 to 2003.
Well, all of that searching may finally be over as Derek Carr has established himself as not only an MVP candidate, but as the Raiders' franchise quarterback. And they're looking to keep him that way.
According to ESPN's Adam Schefter, the Raiders are looking to lock up Carr long-term in the offseason with a blockbuster deal in the area of Andrew Luck's extension (5 years, $123M). It will reportedly be their priority after the season ends.
Carr has improved dramatically in each of his first three seasons. This year, he has 2,321 yards, 17 touchdowns and just three interceptions, leading Oakland to a 6-2 record entering Sunday. He's also led the Raiders on three game-winning drives after doing so just five times in his previous two seasons.
There's little doubt Carr is the team's future at quarterback, and it shows in their success this season. They'd be smart to make sure he remains in Oakland for the foreseeable future – even if it costs the Raiders "Luck-ish" money.