Harbaugh: Raiders' 'pass rush is one of the best in the league'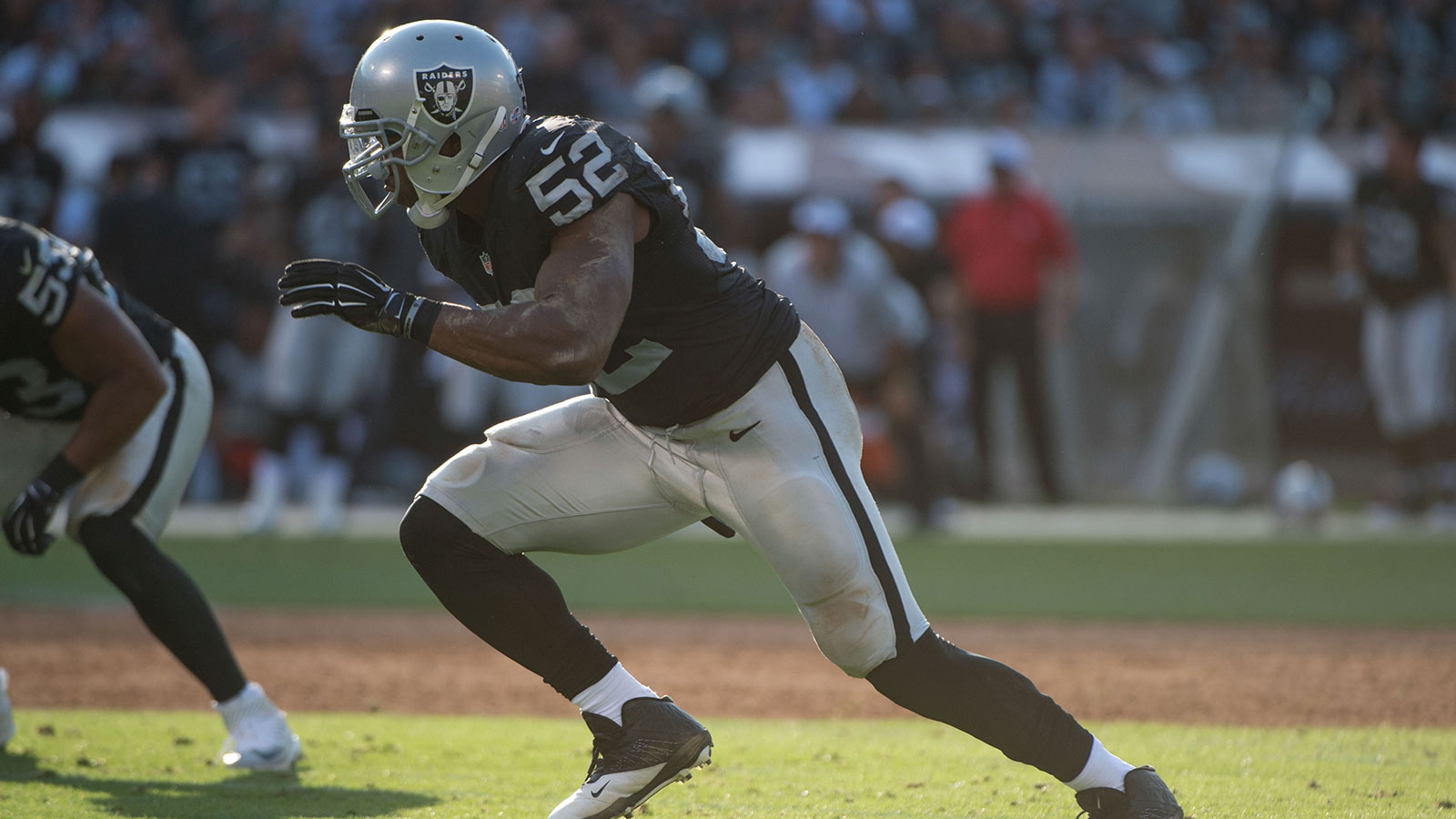 John Harbaugh doesn't turn on the tape and see a sputtering Raiders defense.
The Ravens coach sees a pass-rushing group that rivals the one he's assembled in Baltimore.
"We feel like their pass rush is one of the best in the league," Harbaugh told Jimmy Durkin of the San Jose Mercury Times. "We saw one of the best in the league and we struggled and we're going to see one of the best in the league this week."
The Ravens played the Broncos last week; comparing the two defenses is a stretch. Oakland's group failed to tally a single sack in last weekend's season-opener.
Still, Harbaugh knows this group has potential. He's probably reviewed the third preseason game — in which Khalil Mack absolutely dominated the Arizona Cardinals — to draw that conclusion.
He'll be sure to send a few extra blockers at No. 52 on Sunday.
"I think they have a lot of very good players on defense," Harbaugh said. "He's probably the focal point. He's a potential game-wrecker."
MORE NEWS:
Want stories delivered to you? Sign up for our NFL newsletters.