NostraButkus: 5 Bold Predictions for Chicago Bears vs Tennessee Titans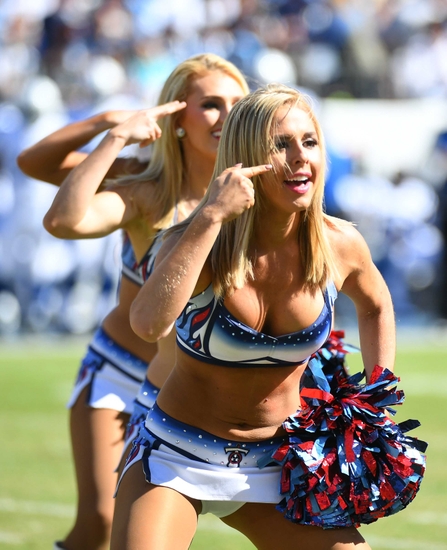 The Chicago Bears stink, the Tennessee Titans are average. NostraButkus has returned for 5 stellar predictions for this less-than-stellar game.
The Chicago Bears have had a disastrous season. Everything that could go wrong, has gone wrong. They've lost three quarterbacks, their best offensive lineman, and their best offensive and defensive players from this season are currently suspended for PED use.
Last week's game against the NY Giants was predictable, which made it a lay up for NostraButkus. NostraButkus had the final score almost exactly as he easily knew what would happen, when it would happen, and why it would happen.
This week, the Bears are back in Chicago and they welcome in the Tennessee Titans. NostraButkus has seen the outcome, and Bears fans, it's not good.
5. Matt Barkley makes his last start of the season
This doesn't necessarily mean that Jay Cutler will return next week, this means that Barkley will be so bad that, combined with his performance against the Green Bay Packers, the Bears won't let him start another game.
Barkley is going to struggle. He has shown no ability to stretch a defense so he's going to try to dink and dunk his way down the field. The Titans are already going to have the box stacked, and it's not going to go well for the offense. Expect Barkley to throw for less than 200 yards and turn the ball over twice.
4. The Bears offense falls well below 300 total yards
With Barkley at quarterback, the Titans aren't going to respect the Bears passing attack. With no Alshon Jeffery, Kevin White or Zach Miller, the Bears won't have many weapons available to throw the ball to anyway.
The Bears will try to control the clock running the football, but with the passing attack so anemic, the Titans will do a decent job bottling up Jordan Howard and the Bears offense will be mostly stagnant all afternoon.
3. Marcus Mariota will look like a franchise QB
Mariota had a couple up and down games early in the season, but he's settled in lately and has looked very comfortable running the Titans offense. The Bears defense won't be much of a challenge for him this week.
With the Bears still dealing with injuries in the secondary and up front and of course the four game suspension to Jerrell Freeman, Mariota will have plenty of success working the football around and eating some yardage up with his own legs. Mariota will be up near 300 yards passing and throw for a couple of touchdowns as well.
2. Derrick Morgan will record yet another QB sack
One story that hasn't received much attention is the great play of Derrick Morgan. Morgan had a quiet couple seasons and got off to a slow start this year but has really come on strong of late. He's tallied 8 sacks in his last seven games and has really been a nuisance to opposing quarterbacks.
Morgan will get into the backfield on more than one occasion and will sack Matt Barkley at least once. If you notice, the predictions of this game are rather one-sided. The Titans will be firing on all cylinders as they look to get back into the playoff hunt.
1. The Titans will roll easily
Sometimes, when you count out a team completely, that's when they rise up and surprise the world. Could this be the case with the Chicago Bears this week?
Sadly, that answer is no.
The Titans will come into Chicago and win this game easily. They will get a lead early and the Bears will never really challenge to get back into the game. Mariota will be sharp, DeMarco Murray will gain enough yardage to control the clock, and the defense will keep the struggling Bears offense well in check. The Titans won't look back in this one.
Final Score- Tennessee Titans 27, Chicago Bears 6
More from Bear Goggles On
This article originally appeared on