NostraButkus: 5 Bold Predictions for Chicago Bears vs Green Bay Packers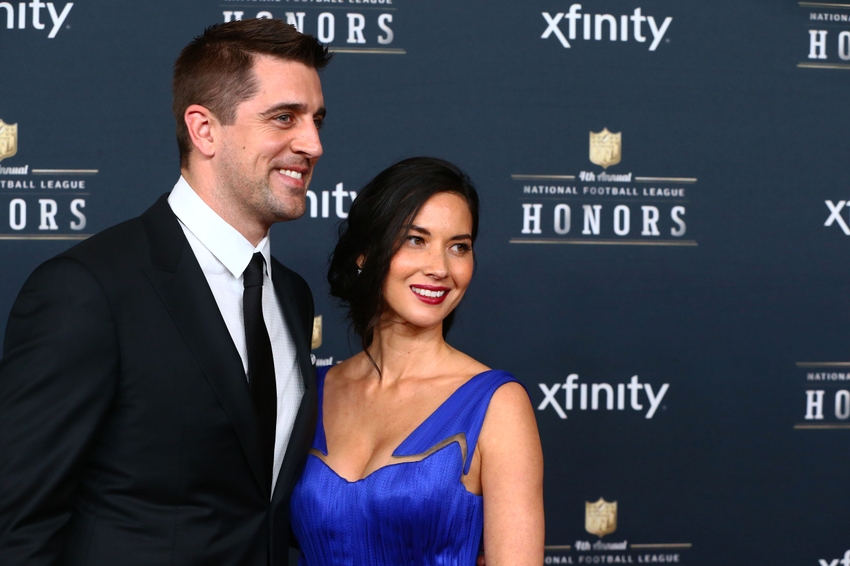 The Chicago Bears are slumping and take their two-game losing streak to Green Bay to face the Packers. NostraButkus weighs in with 5 more predictions.
NostraButkus has returned with more spectacular predictions. His accuracy continues to strengthen with every week. He has established himself as the seer of seers.
There has never been a clairvoyant like NostraButkus. Those who continue to doubt his power continue to be proven wrong. His followers continue to grow. They are in amazement of his awesomeness. Last week he had more crystal clear visions of the Bears against the Jacksonville Jaguars- he knew Alshon Jeffery would be out-targeted yet again, he knew Blake Bortles would turn the ball over twice, he knew the Bears would be at 400 yards yet again, and he called the Jaguars total points by one point. Truly remarkable.
NostraButkus is back. In a short week, he didn't have as much time to absorb the medium. But he's confident in what he has seen and he's willing to share his awesome power with the masses yet again. The Bears and Green Bay Packers renew their rivalry on Thursday night and here are NostraButkus' fearless predictions for the game.
5. The Bears struggle in the running game
Jordan Howard burst onto the scene with a couple of hundred yard rushing efforts and analysts were ready to anoint him the next great running back. While that still may be the case, the Howard train came to a grinding halt last week against the Jaguars.
Howard will bounce back a little this week against the Packers, but the Bears very well may be in a situation where they won't be able to run much in the second half. Howard will find himself gaining around 70 yards on the ground, but he will be far short of the 100+ he saw those first couple games.
4. Aaron Rodgers will not be sacked
The Bears pass rush has left a lot to be desired. Willie Young has made an impact with 6 sacks this season, but the Bears as a team have done very little on the pass rush. The Packers have a solid offensive line and Rodgers is very smart with the football and has always done a good job at feeling the pressure.
Rodgers has been sacked nine times this season, but the Bears won't get to him this game. Rodgers may feel pressure on a few occasions and might even be knocked on his rear, but he won't be sacked and that won't bode well for the Bears defense.
3. Brian Hoyer has his worst game of the season
Jay Cutler keeps getting closer to being healthy enough to play, so it's the perfect time for Hoyer to have a rough game and ignite a full-blown quarterback controversy. Hoyer has had the offense moving the chains, but he hasn't had any luck consistently getting his team in the end zone.
Hoyer will continue his efficient play with short passes and quick releases avoiding sacks and turnovers, however, that is not going to help the offense much. Hoyer won't come close to 300 yards this game and he will fail to make any plays to help the offense. The Bears offense won't look as bad as it did against Houston or Philadelphia, but it will be their worst output since week two.
2. Aaron Rodgers looks like his old self
If the Bears can't rush the passer, that is a bad sign. With the secondary as banged up as it is, Rodgers is going to get 'healthy' against this Bears defense. The Packers are going to struggle in the running game, but Rodgers is going to be efficient with the football, and it won't matter how many defensive backs the Bears put out there, Rodgers is going to pick them apart.
Rodgers will throw for well over 300 yards and at least 3 touchdowns as the debate about the decline of Aaron Rodgers will quickly be tabled for at least 10 days after he hangs quite a performance on Chicago.
1. The Packers roll on Thursday Night
The Chicago Bears are in a free fall right now. They sit at 1-5 after losing two consecutive games. They have a short week and they have a plethora of injuries that won't have time to heal thanks to playing on Thursday.
The Packers' offense will click and find the end zone four times. The Bears offense will struggle and the outcome won't be good. The Bears will hang in there for the first half and find themselves down 17-10 at halftime. Unfortunately, the second half will be all Packers and they will finish off the game in style.
Final Score- Green Bay Packers 34, Chicago Bears 13
certainly isn't going to help the Bears chances at pulling the upset.
Bill Zimmerman is an editor and featured writer for FanSided's BearGogglesOn. Like his Facebook page or follow him on Twitter for more news and interaction.
More from Bear Goggles On
This article originally appeared on